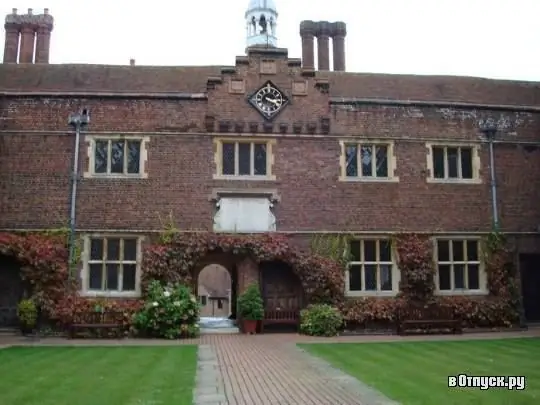 Description of the attraction
Hospital of the Holy Trinity, which is located in the ancient English city of Guildford, is often called simply Abbott's Hospital - after its founder, George Abbott, Archbishop of Canterbury.
Founded in 1619, Abbott Hospital has never been a hospital in the modern sense of the word, i.e. hospital. It is one of the oldest nursing homes in the country. Initially, the hospital was designed to accommodate 12 single men and 8 single women. Despite the fact that elderly people lived here, the men had to work in the garden, carry out minor repairs, and the women had to clean, cook and take care of the sick. Brothers and sisters, as those who live here are called, wore blue hats and raincoats. They received a weekly pay of 2 shillings 6 pence, which was enough for a small loaf of bread, half a pound of cheese, a pint of peas, and four pints of light beer a day.
The building itself is a fine example of Georgian architecture. The dark red brick building, decorated with arches and turrets, is located on the main street of the city, opposite the Holy Trinity Church, where the ashes of the orphanage's founder, Archbishop George Abbott, rest.
Currently, 13 single old people live here, and in 1984 a new building was built on the territory of the nursing home, which can accommodate 7 married couples. If necessary, residents are provided with medical assistance and care.
Photo