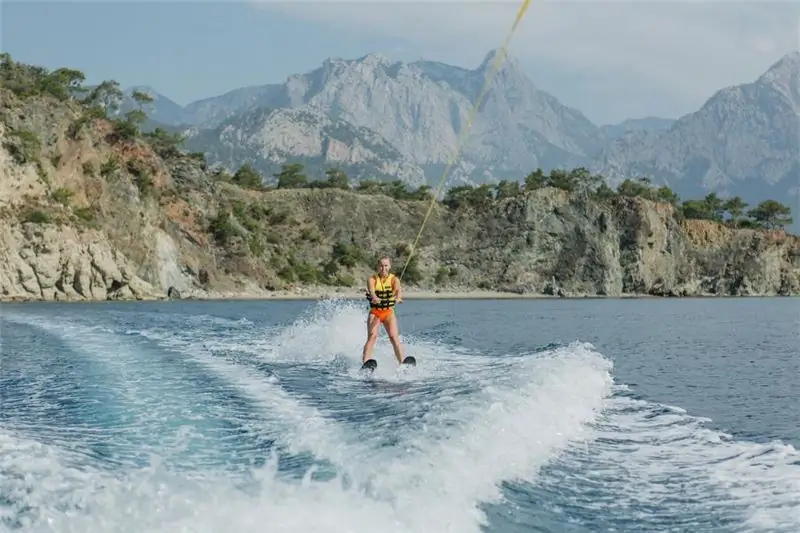 They say a good year can be seen in the spring. Check it out? The French tour operator Club Med, which has been offering premium all inclusive vacations for over 60 years, knows how to surprise guests. It was here that the first Club Med Mini Clubs were invented, and the professional team G. O (from the French gentils organizers - caring organizers) is responsible for the exciting leisure and serene relaxation of the parents. Choosing where to go for the May holidays with the whole family.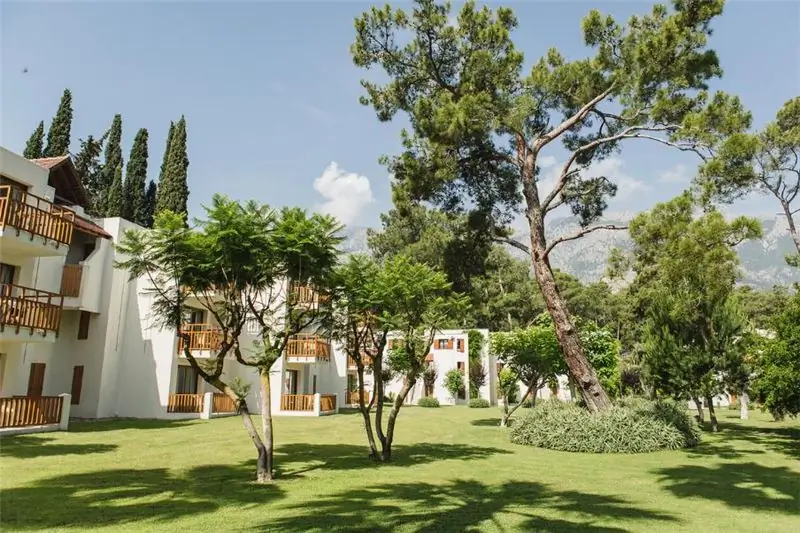 Club Med Palmiye is not the usual Turkish all inclusive program, but a "corner of France" with a special, sophisticated European approach to recreation, gastronomy and a special combination of ideal conditions for family holidays and active sports pastime.
For children - Club Med Mini Clubs (from 4 months to 17 years old). All adult sports are available for children. You can fly on a circus trapeze from 4 years old, sailing, water skiing, windsurfing, kayaking, snorkeling - from 8.
In addition, Club Med Palmiye is an excellent place for walking: out of a total area of 18 hectares, 8 are occupied by fragrant pines, banana palms, orange and lemon trees. There are over a thousand species of plants and flowers here. No wonder the place is certified by the Green Globe organization and even bears the unofficial title of a national park.
In spring, more than ever, I want renewal, not only inside, but also outside. The luxurious Club Med Cefalù represents a completely new approach to premium relaxation. Above all, the resort has an exceptional location with breathtaking views of the bay and the historic town of Cefalu, just a few minutes' walk from the resort.
Relaxation plus exclusive shopping in Sicily will appeal to the most discerning guests of Club Med Cefalu. Only for the May holidays will be organized a free transfer to the largest outlet on the island - Sicilia Outlet Village, which presents more than 140 best international brands, and discounts up to 70%.
The good news does not end there: Club Med guests will be offered a welcome-drink and a card with an additional 10% discount in selected boutiques. Outlet departures - May 2 and 8 directly from the town. The offer is available for those guests who choose to travel for the May holidays.
Do you prefer a "hotter" vacation? Choose exotic destinations: unexplored Bali, the photogenic Maldives or the hospitable Dominican Republic.
The idyll of the island of Bali sets you up for relaxation, the Indian Ocean quickly washes away the stress of urban everyday life, and finally you can lie on the white sand or swim in the turquoise waters - an excellent alternative to a massage parlor. Exclusive offer from Club Med Bali - new Arts & Crafts studio. Here, guests are invited to get acquainted with Balinese artists and unleash their creative potential at master classes. A sense of complete relaxation will be given by the Balli massage, which can also be learned here - special lessons are held for the guests of the resort. No wonder they say that no one returns from Bali the same - it's time to transform with Club Med.
Club Med Kani offers its guests not only a beautiful tan, but also a lot of new impressions from the sports opportunities presented at the resort. For example, not only adults, but also children from 8 years old can sail. Also, children from 8 years old can try kayaking, and adults can devote time to yoga on the shores of the Indian Ocean.
In addition, the Maldives is considered to be the best place for diving and snorkeling. And in the evenings, children treat their parents to dinner, demonstrating the skills they have learned in culinary master classes.
In addition to traditional bungalows, there is an exclusive accommodation option - individual villas in the Manta VIP space. The suites are located directly above the water, which means that you can literally dive into the azure Indian Ocean from the doorway. Exceptional service awaits guests here: breakfast served in the room, bathtub overlooking the lagoon, concierge services and a lounge bar.
Dreaming of your own personal paradise - head to Club Med Punta Cana. Turquoise lagoon, 600 meters of snow-white beach, catamaran rides, a seaside restaurant under coconut trees … And this is not a fairy tale! Among the pleasant surprises is the Zen Oasis relaxation zone for adults. Fill your vacation with new impressions, go on an unforgettable date or give a star from the sky - that's really all. And for lovers of outdoor activities, the Club Med CREACTIVE by Cirque du Soleil program was created, inspired by the artists of the world famous circus, where you can try more than 30 artistic and acrobatic tricks (trapeze, aerial canvases, bungee jumps, etc.).
Enjoy your holiday, Club Med has already taken care of it.
Photo