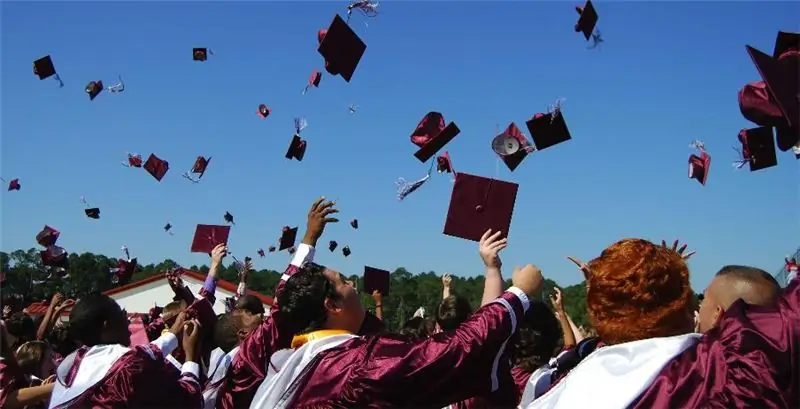 Having made the flight from Zurich, I quickly realized that I was at home. The Russian service strikes not in the eyebrow, but in the eye. A stern woman was looking at me from the passport control window. From her appraising look, it seemed to me that I had committed all seven deadly sins right in front of her eyes, and I began to creep in an unreasonable feeling of guilt. But then she held out the "next", and I hastily left the "crime scene". This is how the service works in Russian and, unfortunately, we managed to get used to it.
Only three hours fly and you find yourself in another dimension. A cold wave of indifference is poured over you. This is a form of domestic hospitality disguised as an ice bucket challenge. It would seem that customs is not a place for jokes. But everything is just beginning with her. You will encounter a "special" attitude if you accidentally run into one of the shops for juice. You will be incredibly lucky if the cashier is in a good mood today. For the rest, one should not count on friendliness, the main thing is that they do not cheat.
Europe is different. In Switzerland, people smile at you anytime, anywhere - on the street, in a store and even on the road. It seems that you have always lived somewhere around the corner and have known these people all your life. Our people are unaccustomed to being lost from such friendliness.
"When the student is ready, the teacher appears" - say the Taoists
Many years have passed since I graduated from the philological faculty of the University of St. Petersburg. Knowledge of two foreign languages (English and German) and a diploma gave me the opportunity to try myself as both a translator and a guide. I was a volunteer at the Goodwill Games in our city, I tried to give private lessons, I was a secretary in a chemical company. In general, there were many attempts, and each one ended in my disappointment. No, not mine, not for long, hopeless … And again - in search of his place.
I remember my feelings when I received my first passport. Delight! Here it is - freedom! I can be in Europe, I can see California, I am a TRAVELING person! The passport was replaced by the second, I more and more marked on the map in my notebook the countries I visited, I compared hotels and service. I began to see the world. And then the understanding was born - hospitality! This is not just a compliment word that we bestow upon welcoming people. For me, this word has become the future! I want to work in a hotel - people (they are in a professional language - guests), the use of my two languages, chic and style, and unlimited growth opportunities. I applied to all the best hotels in our city.
I thought it would be an enchanting flash in my life … I started working in the reservation department. The salary, of course, was small, but there were hopes … In a word, a year passed in the reservation department, then two more in the reception department. I selflessly waited for the way to be given to me, because I can do so much. The reality turned out to be more complicated - yes, I became part of a powerful empire, but part of such a tiny one, but I wanted to grow. And then the questions arose "why is my career moving so slowly?", "Where is the prospect?", "When is my turn?" And the most important thing is "what to do?"
The philologist's pink glasses had to be replaced with the analyst's lenses. Who is in charge of hotels and restaurants? How did these people succeed? What gave them the opportunity to move to a qualitatively new step in the career ladder? I asked, talked and read. And here's what I learned. Such education is given in special universities called hotel management schools. It is the diplomas of these schools that are a springboard to another level. I made a decision - I will go to study. I was 25 years old, I had strength and desire. All that remained was to figure out where to study.
The customer is always right
The culture of hospitality has been built into the genetic code for centuries, and for aerobatics you need the hand of a master who knows the question not only in theory, but can also solve it in practice. It would be logical to turn to the experience of professionals.
Which country has succeeded more in this matter than the rest? USA with their American Dream? Perhaps, but no! United Kingdom? It's already warmer! Nevertheless, Switzerland is considered to be the master of service in the world. The peculiarity of the Swiss service is not that they find an individual approach to everyone, but that everyone is equal in the face of friendliness and benevolence. We are equally indifferent to everyone. The high level of service can be awarded only to guests of fashionable hotels and restaurants of the "luxury" class.
Why is the service sector in Switzerland so good?
Quality service spread throughout the country with fresh mountain air from the Alps, where the first sanatoriums, ski resorts and spa hotels were built. Switzerland is a country that has made the service sector the most profitable in the country and has established itself as a specialist in this field.
Judge for yourself, they speak four languages, a high standard of living, the most stable currency and a banking system, one of the happiest and most comfortable countries in the world for residents of retirement age. It is also a state that has managed to avoid international conflicts for five centuries. A more favorable geographic, social and political climate to become the best in the hospitality and services sector is hard to find.
According to Swissinfo, almost half of the country's active population works in the service sector. At the same time, according to the Swiss, it is not enough to absorb the talent of hospitality with mother's milk and mountain breeze. They love precision and perfectionism. Therefore, all workers employed in this area receive education in the best business schools in the country, which again have no equal in the world. The Confederation Hospitality Schools train highly qualified management personnel who can work anywhere in the world, as well as start a business from scratch.
Having chosen a country, I had to choose a university
The location of the university, the German-speaking canton, turned out to be significant for me. Because education in any such university is conducted in English, but I wanted to find myself in the environment of the German language, which was already a little forgotten by that time. Such an institution has become IMI - a university that trains managers of hotels, travel companies and restaurants, and is located in Lucerne.
I chose the program - a diploma of the second higher education in management in the hotel business. This is a course that lasts one to one and a half years. The first six months or a year goes through training, about 6 months more - a paid internship. Such a program and diploma is exactly what is required for a managerial position in the hospitality industry.
The course was not cheap - about 25,000 Swiss francs, however, this money included accommodation, three meals a day, and insurance, and uniforms, and the use of all additional services at the school - the Internet, the library, the gym. However, I believed that the investment would pay off quickly. So, under favorable circumstances, I had to return the investment in a couple of years.
So that is all. All the choices are made, it was time draw up documents … But since my country does not belong to the countries of the European Union, everything turned out to be much more complicated than I imagined. But, as they say, nothing is impossible, and if you really want something, you can achieve it.
The first thing I would like to say is that grades from the university are very important, so everything is connected, and if you decide to study in another country, it does not mean that you do not have to work at all in yours. Thank goodness my GPA was high and IMI liked my good diploma.
The importance of knowing English is also worth mentioning. If you come to study at a university, it is assumed that you already speak English well enough so that no one will teach you the language. Therefore, if among the compulsory things is preparation in English, or even better, passing the world-recognized exam - IELTS or TOEFL. I advise you not to waste time and start preparing, for example, with a private teacher or in an English-speaking country.
Knowledge of a second foreign language is very welcome, but not necessary, because at the university you will be taught it. With us, for example, you could choose French or German to study. But at the end of the course, before the internship, you should already speak it well - this is the only way to get a good job with a high salary. Hotels are looking for highly professional interns. It is to them that they get accustomed and it is they who are then offered permanent work.
If you are determined to study abroad, try to find an educational agency that can help you with the documents. You can try to do everything yourself, but it will be much more difficult. Firstly, the agency first helped me to determine the country and the university. Without their help, I would have understood hundreds of proposals for a long time. Secondly, I was given all the lists of documents that needed to be prepared. Thirdly, it was the specialists from the agency who solved all the issues related to the visa. The company does not charge you money for its services, and you do not have to worry about many things, and you can be much more confident in everything. In my case, it was the St. Petersburg firm AcademConsult, which is engaged in education abroad.
From the documents for the university, I needed a diploma, a resume in English, a motivation letter and an English test. For a visa, I had to prepare another letter of motivation, a certificate from the place of work, answer the questionnaire, submit photographs and a passport. Also, according to the rules for applying for a visa, it was necessary to pay for tuition in advance. The rest was done by the agency and the university (they had several documents confirming that I was enrolled in the program, that accommodation was booked, that the course was paid for). A student visa is issued from 1 to 3 months. So my advice is to start working on this with as much time as possible. When everything is ready and the documents have been sent to the cantonal immigration office in Switzerland for review, a long and tedious wait begins. It is curious to know that the embassy of any country has the right to refuse to open a visa without giving any reason. So try to keep all your documents in perfect condition and without any reason for nagging and suspicion. In my case, I had to wait about a month.
Now about studying
The course usually starts in either August or January. The training is very intensive - there was very little time to have fun. But on the other hand, the course does not stretch over 2 years, as in the United States. 5-10 months at the university + 6 more months of practice - and you are a certified specialist, before whom almost the whole world is open.
On the course, we had students from many countries, which now helps me in my work - after all, I keep in touch with many of them. It also taught me to understand and appreciate everything that makes us so different. In general, I believe that I have enriched myself as a person precisely because of this mixture of cultures and nationalities. IMI was taught by people who had practical experience in various chain and boutique hotels, Michelin restaurants. Sometimes representatives of different companies came with lectures.
Internship and employment
I had an internship at one of the best hotels in the world - Baur au Lac, which is located in Zurich, where stars and politicians come from all over the world. Such an excellent internship and good references allowed me, after receiving my diploma, to sign a contract with one of the 5-star hotels in Disneyland in the USA. After working there for a year as Deputy Head of Reception, I signed a contract with the Plaza Hotel in New York and moved to that city. This is how my dream came true - I was part of a great world, worked in one of the best hotels in America, received a high salary and enjoyed my new life. I do not know how it will turn out further. I am already moving forward again - I am now the head of a catering company in NY. I am happy and have forgotten about all the problems that I had to face and which once seemed insurmountable to me.
Anna Iosifova, graduated from the Postgraduate Diploma in Hospitality, Institute of Tourism IM, Switzerland, lives in the USA