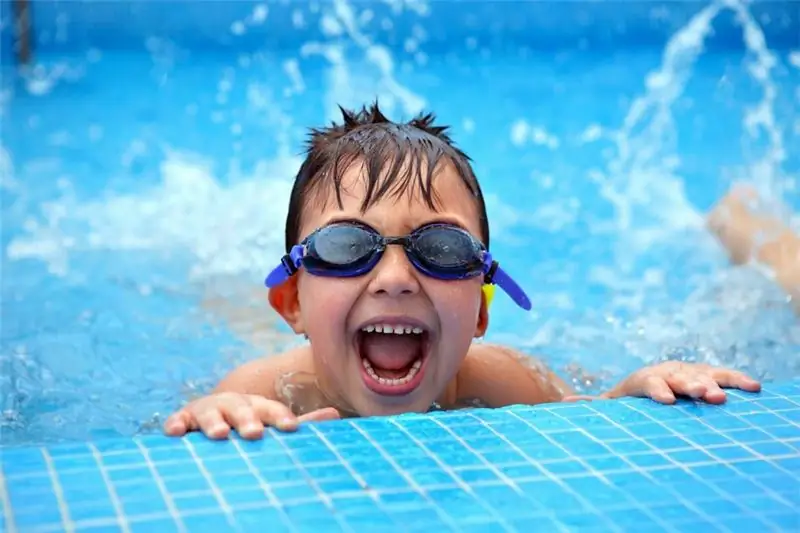 Cave of Saint Eupatius
Zhoekvarsky waterfall
Gagra water park
Luna Park
Seaside park
Museum of ancient weapons
Sports and entertainment center "Sphere"
Children's creativity center "Fiesta"
"What to visit in Gagra with children?" - the main question that arises among family vacationers in this Abkhazian resort. In Gagra, it is worth relaxing on the beaches, strolling through city parks and visiting places that will be of interest to all family members.
Cave of Saint Eupatius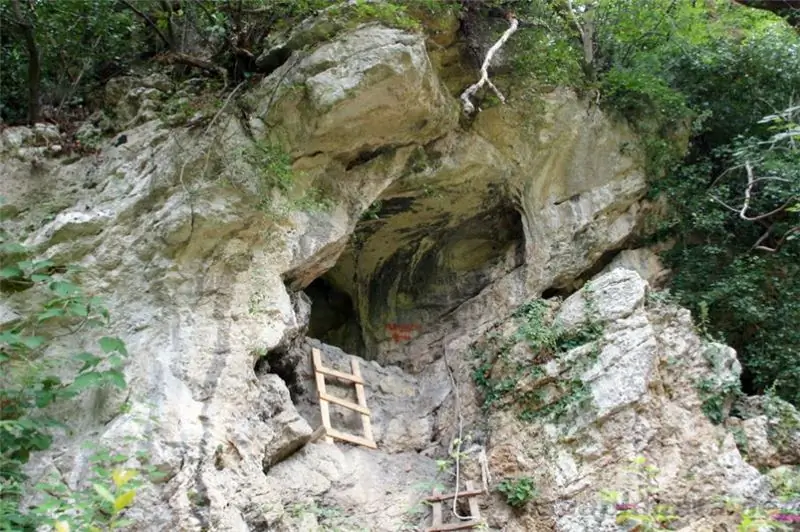 It is worth planning a visit here with teenage children, since the road to it cannot be called easy (the cave, consisting of 2 halls, is 15 m above the path; the entrance is via a wooden staircase). Those who decide to continue their journey further, deep into the Tsikhervsky gorge, will have a chance to go to 2 more caves (one of them is a stalactite one) and a waterfall.
Zhoekvarsky waterfall
It is easy to get to the waterfall from Staraya Gagra (the starting point is Gagarin Square; an easy path leads here). Admire the waterfall and the surrounding landscapes on both walking and horseback excursions, or picnics for travelers with children.
Gagra water park
The water park is famous for:
seven pools (two of them are filled with fresh and five - with sea water);
a children's area where there is a swimming pool (depth - 0.5 m), safe mini-slides, a pirate ship, umbrella fountains (specially trained staff supervise young visitors);
nine slides of different heights and angles of inclination ("Multislide", "Kamikaze", 100-meter "Bend", "Pipe", "Wave" and others);
jacuzzi with different types of hydromassage;
a cafe-bar where you can enjoy both a set lunch and ice cream.
In addition, guests can enjoy sun loungers and umbrellas, discos (starting after 8 pm), live music, and an entertainment program.
Prices (there is no possibility of hourly payment; if you leave the territory of the water park and then return, you will have to buy a new ticket): children 4-10 years old - 500-600 rubles / whole day, adults - 800-900 rubles / all day.
Luna Park
In summer, mobile attractions are brought to Gagra, which children of different ages will be happy to "experience". Here they will find various merry-go-rounds, a children's shooting range, a trampoline slide, a Panic Room, and will also be able to ride a small train, play air hockey and auto simulators.
Seaside park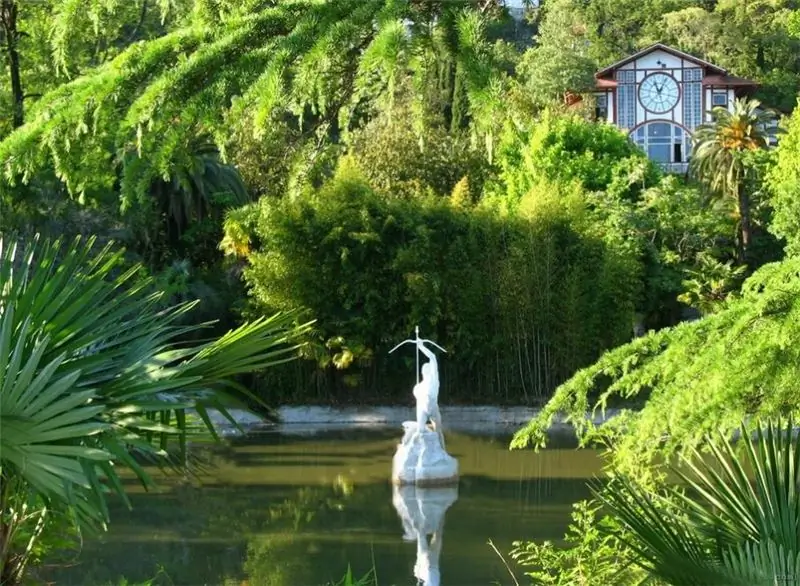 Visitors to the park will see fish and black swans swimming in artificially created ponds, admire various sculptures, fountains and plants (more than 400 species in the form of coconut, fan and date palms, Himalayan cedars, magnolia, agave, candy tree, oleanders), have a snack in a cafe … Not far from the entrance to the park, there is the Gagra Colonnade (a multi-arch structure in the Moorish style, 60 m long), and in the park itself you can find a mini-zoo, whose inhabitants are foxes, goats, hares, ducks, owls, peacocks, monkeys and other animals.
Museum of ancient weapons
Having paid about 100 rubles for the entrance, you can see sabers, daggers, antique helmets, medieval axes and chain mail, battle shields and swords …
Sports and entertainment center "Sphere"
Children can play bowling and take part in show programs specially designed for them by animators, and their parents can play bowling and billiards, and take part in regularly held tournaments.
Prices for billiards - from 250 rubles, prices for bowling - 400 rubles (lane).
Children's creativity center "Fiesta"
Young guests of the center will be offered to attend various classes (painting and icon painting, therapeutic gymnastics, artistic modeling), as well as the theater department (theatrical skills develop speech, imagination,plastic by participating in the production of small theatrical scenes) and hobby groups.
Couples should go to the beaches of New Gagra - there they will be waiting for catamarans, "bananas", boats, pedal boats and other water activities.
Tourists who are going to relax in Gagra with children can pay attention to the Medovy Hotel, Alex Beach Hotel (there is a kids club, playroom, children's animation) and other accommodation facilities.
Photo