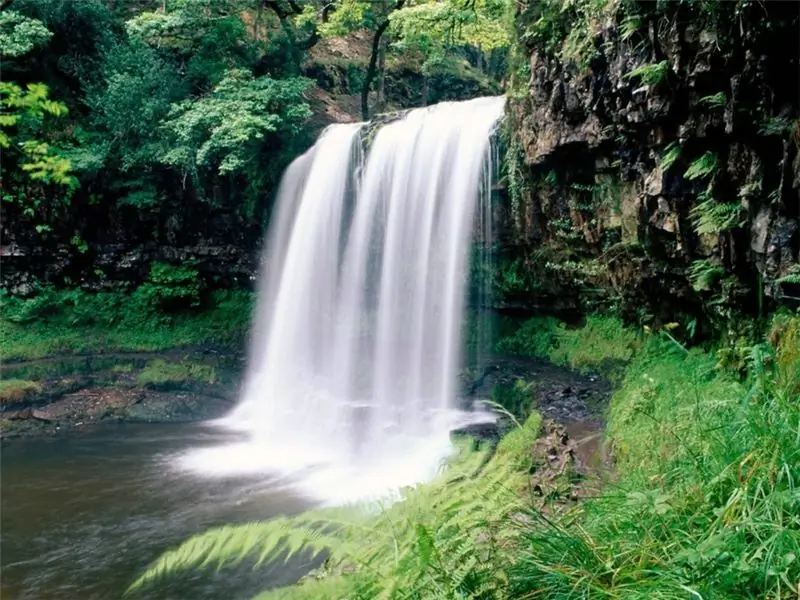 More than a hundred waterfalls in Anapa, called Pshadsky, form a unique natural complex, a visit to which with an excursion is offered by almost all travel agencies in the resort city.
Pshad waterfalls surround the village of Pshada, located in the valley of the river of the same name. Distance from Gelendzhik - 34 km, from the Black Sea coast - just over ten. You can get to the natural attraction either with an organized excursion or on your own - the federal highway M4 Moscow - Novorossiysk passes through the village.
In the foothills of the Caucasus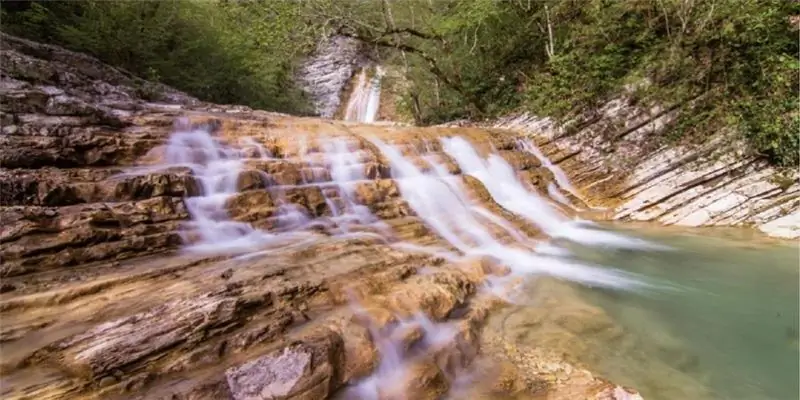 The Pshada River makes its way among the rocks, forming a shallow gorge. Thirteen of the most famous waterfalls of Anapa are located in its upper reaches, where thousands of tourists from different parts of the country come every year:
The largest Pshadsky waterfall is called Bolshoy or Olyapkin.
Its height above sea level is 245 meters, and the stream falls into a nine-meter cliff.
The second most important waterfall is formed by a tributary of the Red River - Grape Stream. Its height reaches almost seven meters.
The rest of the streams are much smaller, but in the complex they are quite a beautiful sight.
About a dozen more Anapa waterfalls are formed by the Gorlyanov stream, and the largest number of them are located along the Tkhab river - more than four dozen. The best place to swim is in the lake formed by the fall of water on the Mill Brook.
Especially picturesque landscapes can be seen on the Gorlyanov stream and in the Kokcharskaya gap. The rock forms here layered pancake structures, and the streams of water themselves break out from narrow sheer drains.
Where can you go from Anapa
Practical information
When planning an excursion to the Pshad Waterfalls of Anapa, the easiest way is to purchase an organized tour at any agency of the resort. The cost of the trip will be from 500 to 1000 rubles (the price is indicated for the summer season of 2015), depending on the travel program.
It is necessary to get to the waterfalls from the federal highway by off-road vehicles, the duration of the excursion is 2-4 hours.
Shoes should be comfortable and non-slip. It is recommended that you bring your swimwear and change of clothing in a waterproof bag with you. The camera should also be protected from moisture during the trip to the waterfall, as the path passes through rough terrain in open cars.
The excursion to the Anapa waterfalls usually includes a trip to the second attraction of the village of Pshada - local dolmens. Historians date the construction of the oldest of them to the Bronze Age. In total, in the vicinity of the village, there are about seventy ancient religious buildings of megalithic buildings.