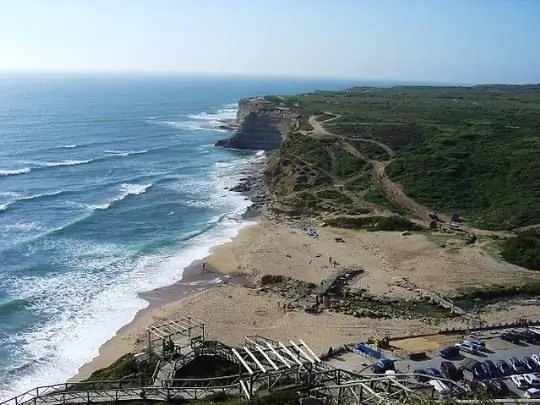 Description of the attraction
Ericeira is located on the western coast of Portugal, 35 km northeast of Lisbon. Ericeira is a popular holiday destination for both locals and tourists from all over the world. The climatic features (high concentration of iodine) have brought popularity to Ericeira and the number of visitors increases every year.
Ericeira is a small area, its area is about 13 square kilometers. Ericeira is also known as a seaside resort and attracts a huge number of surfers with its ideal beaches for this sport, of which there are about forty. It is here that the largest surfing center in Europe is located, which opened a school and began teaching this sport to everyone, including vacationers. The most famous surfing and championship beach is Ribeira de Ilhas Beach.
The name of this small village, which is also known as a fishing area, comes from "Ouriceira", which, in turn, is derived from "ourico" - a word that means "sea urchin" (sea urchins were painted on the coat of arms of this area). There is a legend that Ericeira was the land of sea urchins due to the huge number of these individuals that lived along the coastal beaches. However, recent research does not support this fact. There is also an opinion that the name of the village has Phoenician roots and is associated with the Phoenician goddess of love Astarte.
Among the attractions of Ericeira, it is worth noting the local Philharmonic, which has existed since 1849. The 15th century chapel of Santa Maria Ericeira is also worth a visit.
Photo