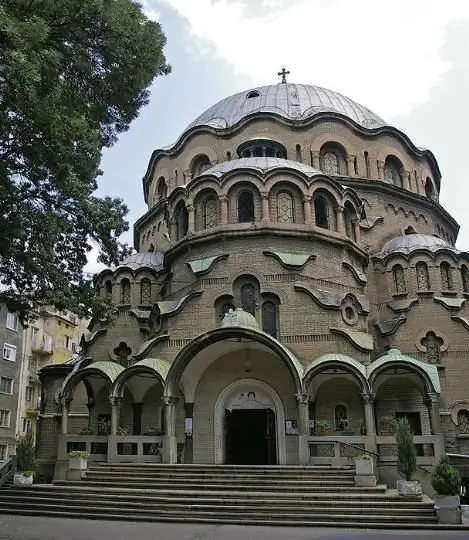 Description of the attraction
The Church of St. Paraskeva Friday is a church belonging to the Bulgarian Orthodox Church, located in the city of Sofia at st. Georgy Rakovsky, 58.
The temple was consecrated in honor of the Holy Great Martyr Paraskeva, one of the most revered saints in the Balkan region and especially in Bulgaria. Tradition says that Paraskeva was born in the 3rd century into the family of a wealthy senator, but from her youth she decided to live an ascetic life. She was a sincerely religious Christian and did not renounce her religion, even under the threat of the death penalty. Paraskeva was captured and beheaded.
The church is the third largest in the city. The decision to build it was made in 1909, but the execution was postponed to the future due to the participation of Bulgaria in the First World War. In 1922, a competition was announced for the design of the church, which was won by the Bulgarian architect Anton Tornyov.
The construction of the Church of St. Paraskeva was completed in 1930, but finishing work did not stop until 1940. The uniqueness of this church lies in the amazing acoustics. The absence of pillars and the huge dome allows the sound to spread very well.
Photo