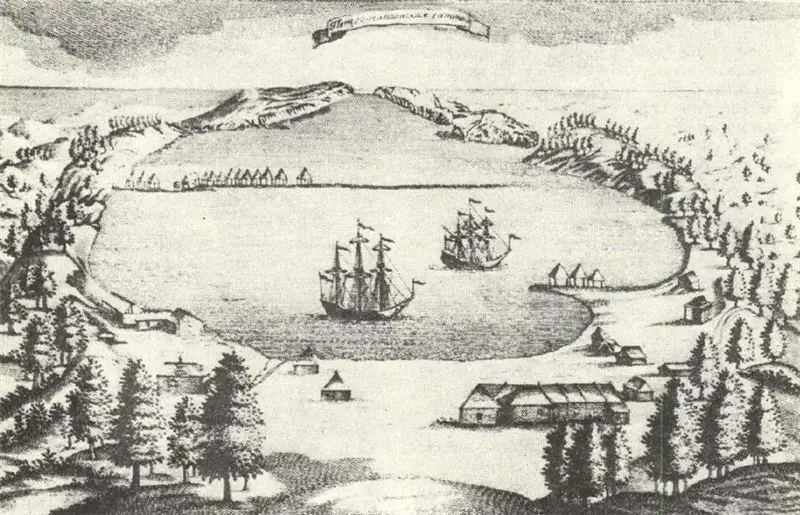 Today, only about two hundred thousand inhabitants live in this Russian Far Eastern city. The history of Petropavlovsk-Kamchatsky began a long time ago, because it belongs to the oldest cities in this region of Russia. Interesting not only the facts of the founding, development of the settlement, but also its name.
Origins
Scientists call the year when the first Russian explorers appeared on these territories - 1697. They were brave, courageous representatives of the Russian Cossacks, looking for a better life, new free lands and natural resources.
One of the travelers' tasks is to impose tribute on local residents to replenish the treasury of the Russian Empire. For this purpose, the Cossacks founded a prison in Avacha Bay and began to build storage facilities for a natural tax, the so-called yasak (furs).
Ostrog Petropavlovsky got its name from the ships that were part of the Second Kamchatka Expedition (1733-1743), led by Alexei Chirikov and Vitus Bering. The history of Petropavlovsk-Kamchatsky begins not with these two captains, but with Ivan Elagin, a midshipman's navigator, who was given the task of exploring Avacha Bay, the coast, making maps, laying warehouses and buildings for the ship's crew to live.
In June 1740, the construction of a new settlement began on the coast of the Niakina harbor, and by September it was ready to receive the first inhabitants. The navigator finished his research, measured the depths in the bay, and made maps of the area. October 6, when ships bearing the names of Saints Peter and Paul entered the bay, today is considered to be the birthday of the city.
Edge of the earth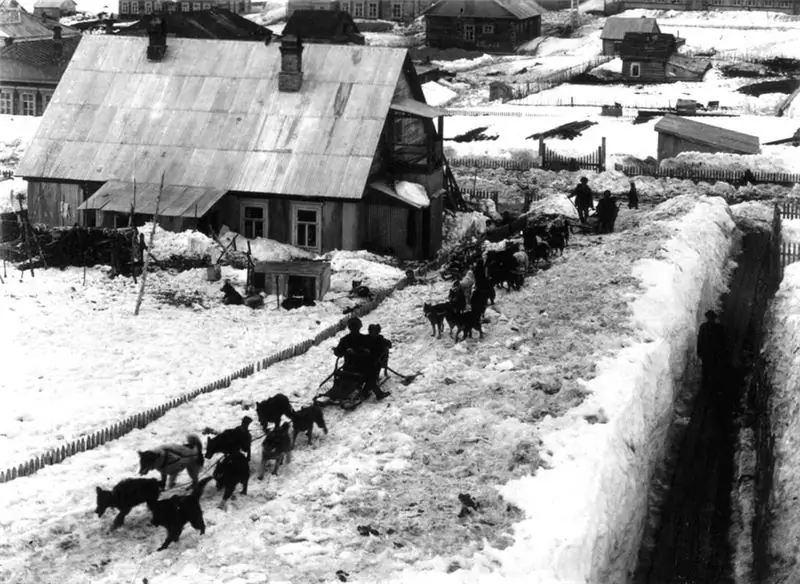 From this moment, the real history of Petropavlovsk-Kamchatsky begins, you cannot tell it briefly, you can only try to highlight the important facts of the biography of the city:
visit to the local harbor by the expedition of the famous traveler James Cook - 1779;
obtaining the high status of the city and the capital of Kamchatka, assigning the name of the harbor "Petropavlovskaya" - 1812;
the city received its own heraldic symbol - 1913;
change of the name of the settlement to Petropavlovsk-Kamchatsky - 1924.
The development of the city in a peaceful way began only in the mid-1930s. Firstly, construction is going on at an active pace, the city's economy is developing, the Kamchatka branch of the famous Institute of Oceanography appears. Secondly, the cultural sphere and education are developing, their own theater and Morrybtechnikum, and other educational institutions appear.
In 2011, Petropavlovsk-Kamchatsky was awarded the honorary title of "City of Military Glory".