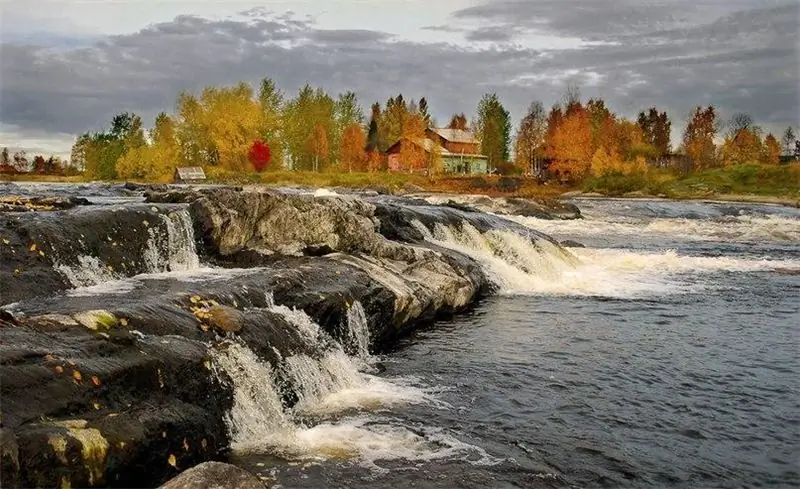 Tourist Karelia
Excursion from Belomorsk to Kem
Other trips from Belomorsk
Travels from Petrozavodsk to the north
From Petrozavodsk to Olonets, Suoyarvi and Pudozh
Trips from Sortavala
Karelia is an amazing northern region where you can come all year round. In summer, tourists go hiking in the environs of large and small cities of Karelia, go down on kayaks along rivers and lakes, look for petroglyphs, enjoy the most beautiful nature. In winter they can go skiing, snowboarding, dogs, deer. The ski resorts Kurgan and Gorka in the capital of Karelia Petrozavodsk, Yalguba, Spasskaya Guba, Kavillo Park are very popular.
There are also balneological resorts in Karelia - Marcial Waters, Kivach, White Klyuchi. Local mineral water helps in the treatment of the musculoskeletal system, gastrointestinal tract, pulmonary system, contributes to the healing of the body, relieves stress and depression.
However, the majority of foreign and Russian tourists go to Karelia in search of interesting historical and natural attractions. Excursion tourism is extremely developed in the region.
It is better to stop in tourist cities with a developed infrastructure, and from there make one-day trips. By the way, many travel agencies, both in Karelia and in Moscow and St. Petersburg, include visits to small towns in Karelia in their routes. Therefore, if there is no desire to travel alone by public transport in the north-west of Russia, then you can always join an excursion group consisting of at least a dozen people.
Tourist Karelia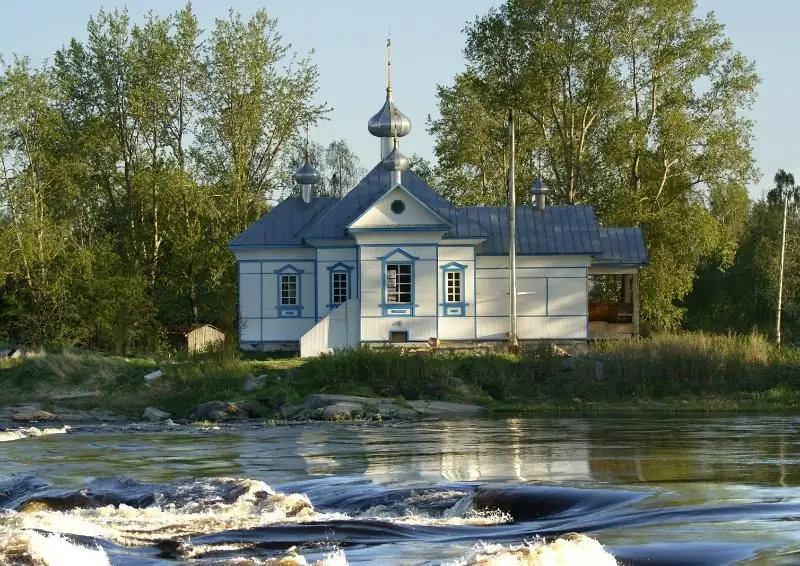 The Republic of Karelia is located north of St. Petersburg. The region borders on Finland. Its nature resembles Finnish: here dense, impenetrable forests and lakes, rivers, streams with lead water, whose banks are dotted with huge boulders covered with moss, harmoniously coexist.
In Karelia there are two large lakes - Onega and Ladoga - and about 60 thousand smaller reservoirs. Sometimes they don't even have names, and some are known only to the locals.
The most popular tourist centers in the region, where tourists most often come, are Petrozavodsk on Lake Onega, Sortavala on Ladoga and Belomorsk on the White Sea. They can be chosen as starting points, from where it is easy to make forays into neighboring towns where the population does not exceed 10 thousand people, where only 1-2 hotels are built and there are no numerous restaurants. But on the other hand, these settlements have their own authentic atmosphere and will be remembered more than other megacities.
From St. Petersburg to Sortavala can be reached by bus in 3.5 hours, to Petrozavodsk - by train in 5 hours, Belomorsk is a little further, but this does not stop curious travelers.
Excursion from Belomorsk to Kem
Belomorsk, located on the banks of the Onega Bay and formed in 1938 by combining several villages, is chosen as the final destination of their journey by those who want to get to the Solovetsky Islands. Motor ships run there from Belomorsk.
In Belomorsk itself, you can go to the local history museum, visit the church of the Monks Zosima, Savvaty and German of Solovetsky, go to the famous petroglyphs, which have already turned 5 millennia. One or two days will be enough to inspect Belomorsk.
At 116 km from Belomorsk there is a small town of Kem, which can be reached in 1 hour by train going to Murmansk from Vologda, Moscow, St. Petersburg, Novorossiysk, Anapa, or by electric trains. In the capital of the Kemsky Volost from the film Ivan Vasilyevich Changes His Profession, the former property of the Solovetsky Monastery in the city of Kem, there are several interesting sights:
wooden Assumption Cathedral, dated to the beginning of the 18th century. It was altered several times, but managed to keep it for posterity;
the ethnographic museum "Pomorie", which tells about the peculiarities of the life and life of merchants, sailors, Old Believer priests who lived in Kem in the 18th-20th centuries;
Cathedral of the Annunciation, dated to the beginning of the 20th century. It worked until 1934, and then it was turned into a barn. By the 1990s, only a skeleton remained of the once beautiful stone structure. Currently, services are held in the basement;
the Kuzov archipelago is a sacred place for the Sami, where you can see various religious structures made of stones on uninhabited islands.
Other trips from Belomorsk
Kostomuksha, located 283 km from the White Sea almost on the border with Finland, can be reached from Belomorsk in 3.5 hours. Belomorsk is smaller than Kostomuksha, but it is more conveniently located for organizing one-day trips.
Kostomuksha is a young city that was founded in the 1970s on the site of an old village that was razed to the ground during the Second World War. Nevertheless, Kostomuksha has already managed to acquire its sights. There is a museum dedicated to the history of the city and the main local enterprise for the extraction of iron ore, there is the Intercession Church, built in 1993.
From Kostomuksha it is worth going to the village of Voknavolok to see how the ancient Karelians lived. This is the place where the Kalevala epic was created.
Lovers of good music are well aware of Kostomuksha. Popular music festivals take place here in summer, autumn and winter.
Another town, which is located near Belomorsk, is called Segezha. It can be reached by car along the E-105 highway in 1 hour 40 minutes or by train in 2 hours 30 minutes and 300 rubles.
Segezha is built on Lake Vygozero and is surrounded by small villages. At the beginning of the 20th century, only one family lived in Segezha, now more than 26 thousand people live in the city.
In Segezha itself, there is nothing special to see: after walking through the Park of Culture and Leisure and along Katanandova Alley, you should look into the Historical and Ethnographic Museum, where several exhibitions are open. One tells about the construction of the White Sea-Baltic Canal, the second is devoted to the traditions and life of the inhabitants of Vygozero, the third tells about the founding of the city of Segezha.
The most interesting thing is outside Segezha. This is the village of Nadvoitsy, near which you can find an ancient settlement, an abandoned copper mine and a dried-up bed of a waterfall called Voitsky Padun.
Travels from Petrozavodsk to the north
To the north of Petrozavodsk there are a couple of nice small towns suitable for a one-day excursion. These are Kondopoga and Medvezhyegorsk.
Medvezhyegorsk, located on the shores of the Povenets Bay of Onega Lake, can be reached from Petrozavodsk by bus in 1 hour 30 minutes and by train in 2 hours 30 minutes. Kondopoga is located approximately halfway between Petrozavodsk and Medvezhyegorsk.
Kondopoga is famous for its beautiful wooden church-museum, built in 1772 on the site of an older temple. Its main treasures are the Baroque iconostasis and the beautiful vault fresco. From Kondopoga you can take a taxi to the "magic" Sampo mountain, which is mentioned in Kalevala. A beautiful panorama of the lake opens from its top.
People come to Medvezhyegorsk not only to see the White Sea-Baltic Canal and to travel around the nearest villages in search of ancient wooden churches, but also to improve their health in the local health resort, where two mineral springs are brought out.
From Petrozavodsk to Olonets, Suoyarvi and Pudozh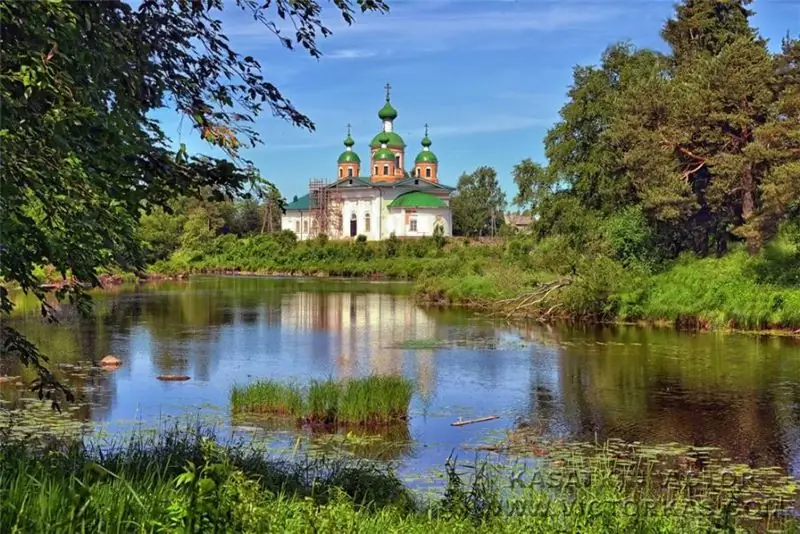 If you go south-west from Petrozavodsk, then in 2 hours 25 minutes you can reach Olonets. Petrozavodsk and Olonets are connected by bus service.
Olonets is located in a very picturesque place. Of the historical buildings in the city, the remains of a fortress of the 17th century have survived, now transformed into a skansen, the temple of the Smolensk Mother of God. The local museum of local lore is also interesting.
North of Olonets is Suoyarvi, where trains and buses run from Petrozavodsk. Tourists will be able to get from the capital of Karelia to Suoyarvi in about 2 hours 20-40 minutes.
In Suojärvi, you should definitely find a working hand pump on the territory of the local fire station, find an art school, which is located in a building resembling a castle, and then go fishing to the nearest lakes or hunting berries in the marshes.
Pudozh, where you should definitely go from Petrozavodsk, is located on the opposite shore of Lake Onega. The path to this city by land is long. The journey will take at least 5 hours and 30 minutes. It's easier to get to Pudozh by water in 1, 5 hours.
The history of Pudozh begins in the distant 1382. True, there are no monuments of that era in the city. But the historical center has survived, built up with low wooden houses, along which wooden sidewalks are laid.
Tourists go to Pudozh mainly to see the petroglyphs located on the rocks of Lake Onega. Many ancient drawings have been preserved on the capes of Besov Nos, Peri Nos, Kladovets and others.
Trips from Sortavala
Another starting point for traveling to small towns of Karelia is Sortavala, located between two settlements - Lahdenpohja and Pitkyaranta.
The road to Lahdenpohja from Sortavala by car along the A-121 highway will take no more than 45 minutes. Buses cover this distance in about 50-60 minutes. Trains from Sortavala to St. Petersburg arrive in Lahdenpohja 30-40 minutes after departure.
Until 1944, Lahdenpohja was an ordinary, unremarkable Finnish town. It is built up with colorful wooden houses and standard panel high-rise buildings. People come to Lahdenpohju in search of incredibly beautiful nature. By boat, boat, yacht, you can go on a trip to the Ladoga skerries - wild uninhabited islands overgrown with forest.
Pitkyaranta has long been known to fans of travel around Karelia. From here, boats leave for the island of Valaam. From Sortavala to Pitkyaranta can be reached in 1 hour 15 minutes by bus.
In Pitkäranta, in contrast to Lahdenpohja, no wooden buildings have survived. But there is an interesting museum of local lore, located in a building built by the Finns before the city was annexed to the Soviet Union. There are expositions telling about the Russian-Finnish Winter War, about the legends and mythology of these places.
Photo