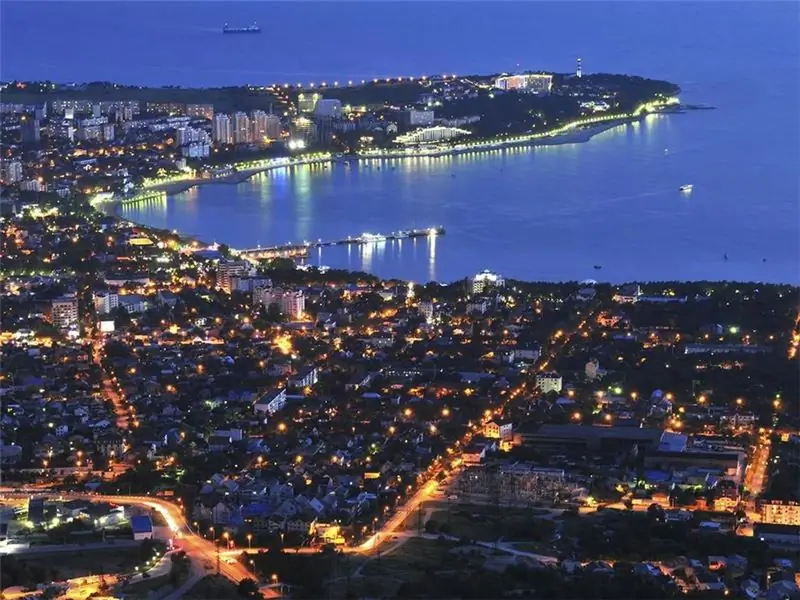 Rest in Gelendzhik will be incomplete if you do not see the resort at night, do not dance on its embankment, or relax in the night bar. Gelendzhik offers everyone a lot of entertainment both with live music and DJ mixes in establishments that open at sunset.
Nightlife in Gelendzhik
From May 15 to September 15, guests of Gelendzhik will be able to join the night disco in the sea, which lasts about 3 hours (departure time is 22:00). For party-goers there are motor ships "Corsair" and "Gloria", which have open decks with dance floors. The presenters, DJs, animators are responsible for raising the mood of those present on the ships, who develop a fun show program in advance. In addition, guests are pampered with female striptease, food and drinks (there is a cafe). Tickets for such a disco are sold daily until 6 pm.
Those who have joined the Vecherniy Gelendzhik walking tour will walk along the Embankment, which is the main asset of the resort.
Those who wish can go on a quad-walk "Night Extreme" to the Markhotsky ridge (the length of the route is 22 km):
the first stop is the Grail (stone of male power), where a 350-meter gorge is subject to inspection;
the second stop is an observation deck located at an altitude of 450 m above sea level (from here you will be able to admire the Gelendzhik Bay);
the third stop is the "Navel of the Earth" megalith (they say that lovers who stand together on this stone will gain understanding and peace).
Nightlife in Gelendzhik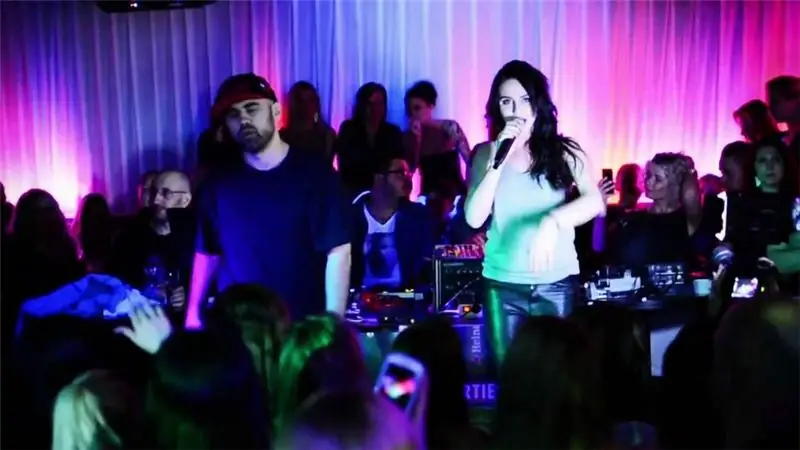 Those who come to the Retro Version club will see that it is equipped with a fashionable bar counter and a spacious dance floor. The bar offers a huge selection of drinks, and the evening program includes a laser show.
In the Formula club you can swim (there is a pool), admire the laser show, attend themed parties, move rhythmically to electronic music.
The L-Club is intended for participation in contests (the winners will receive prizes) and theme parties in the form of stag, hen and beer parties, as well as hookah smoking. L-Club serves gourmet food, and guests are entertained with male and female striptease, go-go dances and fire shows.
The equipment of the Paradise club is represented by a bar, a dance floor, a small stage and a private-room with soft sofas. Party-goers flock to Paradise for snacks, light dinners, alcoholic drinks, incendiary music and a vibrant show program.
Disco Terrace Club guests are treated to sushi, steaks, rolls, seafood delicacies, hookah mixes and parties until dawn. It is worth noting that from the 2nd floor of the Disco Terrace, those who wish can admire the Gelendzhik Bay.
At the Manon karaoke club, guests become involved in the atmosphere of the carnival: they are offered to dress in theatrical (the outfit will correspond to the theme of the evening) or the costume of the artist whose song they decide to perform. Those who are hungry in Manon will be fed with a soup of porcini mushrooms, beef tenderloin marinated in balsamic vinegar and other gourmet dishes. Well, a professional photographer will not allow guests to return from a karaoke club without memorable photographs.
Night complex Imperio pleases guests with the presence of 3 floors of entertainment occupied by the alc-cafe "Machine without a roof" (residents of the club, where you can taste alcoholic and non-alcoholic drinks prepared by a bartender who is trained in flaring, are MZ Leshy, Sam Seleznev, DJ Gurov, DJ Kozmoz, DJ Sky, Lenya Makhno), a karaoke club "Zapevai-ka" (equipped with decorated halls, lighting equipment and a huge catalog of foreign and Russian songs; the club has hookahs, a bar with drinks, Japanese and European dishes), a strip club "Caligula"(gentlemen here can delight themselves with whiskey, cognac, hookah, fragrant cigars, as well as relax watching strippers and dancers) and apartments (equipped with a kitchen, 2 bedrooms, a lounge with a fireplace, a bathroom, a terrace overlooking sea, entrance area with built-in wardrobe with sliding doors).