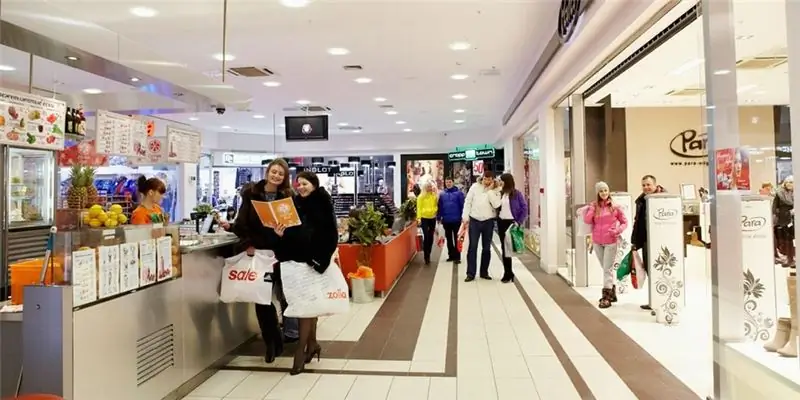 What to bring beautiful from Kaliningrad?
Delicious gifts from Kaliningrad
New and old
Christmas story
The Kaliningrad region, on the one hand, is geographically cut off from the country, on the other hand, it is an outpost of the Russian Federation. The regional center is the first city visited by many foreign travelers. Due to the events of the last world war, there are not many historical monuments preserved in it, but amazing shopping awaits guests. This material will tell you what to bring from Kaliningrad, how to surprise your family, what present is suitable for presenting to the chef, how you can pamper your friends and colleagues with tasty things.
What to bring beautiful from Kaliningrad?
The big news for many is that 90% of the world's amber reserves are concentrated in the Kaliningrad region, and not at all in Latvia, as all progressive mankind is used to thinking. Therefore, when asked what souvenir is traditional for the region, the first answer, of course, is amber. The popularity of this gift of nature is off the charts, tourists take out untreated stones, which, they say, help with thyroid diseases, and protect pregnant women. Amber, which has undergone jewelry processing, is surrounded by close attention. The most popular gifts are: paintings made with amber chips; elegant women's jewelry; interior items - figurines, boxes, candlesticks; souvenir trifles in the form of key rings, magnets.
The cost of souvenirs differs significantly from each other, the volume of stones used, and the art of cutting, and the complexity of the work also affect. Experienced tourists also say that nowadays they have learned to counterfeit amber, so quite often, instead of the natural resin of trees that has been petrified over the centuries, they sell "fresh" artificially created goods. It is easy to distinguish, natural amber cannot weigh more than 50 grams, it is electrified and attracts small pieces of paper if rubbed against woolen fabric.
Delicious gifts from Kaliningrad
You should also be careful with food, since not all of them can withstand a long flight to another part of the world. A popular product among the guests is fish, first of all, dried and smoked fish. The assortment of fish products will surprise any tourist - the famous Baltic sprats and pike, bream and, the main product, eel. Of no small importance is the cost of fish, which is within reasonable limits.
Alcoholic products of Kaliningrad, exported by foreign tourists, are divided into two parts: beer prepared by local skilled brewers; cognac with the symbolic name "Old Konigsberg". French experts are monitoring the cognac production process, so there is no doubt about the quality. Gourmets note a delicate, velvety aftertaste, delicate aroma, and a beautiful rich shade. Those tourists who do not drink alcohol and do not accept it as a gift for family and friends should pay attention to the chocolate, which is sold in local grocery stores. It is inexpensive, the quality is high, the choice is huge.
Another interesting product for tourists is sea buckthorn oil. It is not for nothing that the Kaliningrad region received the name "Sea buckthorn region". Here not only a thorny plant with very useful berries is grown, but they have learned to make preserves, jams and confitures from the fruit. Yet the most popular product is cold-pressed oil. It is very useful for the body, cosmetologists say that with its help it is possible to slow down the aging process, restore the youthfulness of the skin. Sea buckthorn oil is sold both in grocery stores and in pharmacies.
Those with a sweet tooth, in addition to delicious chocolate, can also buy marzipans. They say that this sweetness appeared during the war years, when rose water and almonds remained in the warehouses. Resourceful chefs were able to create a deliciously delicious treat with the help of two ingredients. The traditions of making marzipans are carefully preserved, and modern confectioners offer sweets, figurines, gingerbread and almost masterpieces - paintings.
New and old
On the one hand, Kaliningrad is located at the crossroads of trade routes connecting the West and Russia, which is why it offers a wide range of clothing and footwear supplied by leading fashion houses from Europe. Many large shopping and entertainment centers, boutiques and salons are ready to satisfy any requests of foreign tourists. Of course, there are much fewer local products than products supplied from Poland and Lithuania, but this is exactly what attracts - the opportunity to buy fashionable items without a trade margin.
On the other hand, this is a city with a very long and rich history, many pages, especially those related to the last world war, can be called sad. At the same time, German artifacts can be found today in antique shops and shops, in this regard, Kaliningrad is very popular with collectors.
Christmas story
Many foreign travelers plan their trip to Kaliningrad so that it coincides with the Christmas and New Year holidays. Firstly, at this time, the city is transformed, colored with thousands of lights, decorated with Christmas trees, fabulous animal figurines and illumination. Secondly, sales and discount seasons begin, and thirdly, New Year's decorations and souvenirs appear, which create a festive mood.
German roots can also be found in many products, the former Konigsberg has preserved the tradition of hand-made New Year's toys and Christmas souvenirs, rugs and angels, a whigt, a Kaliningrad brownie that protects apartments and houses.
As you can see, Kaliningrad is using its geographic location correctly in order to attract tourists. Many goods come from the West, they are distinguished by high quality, relatively low prices, on the other hand, they carefully preserve the traditions of the past, delight guests with hand-made crafts.