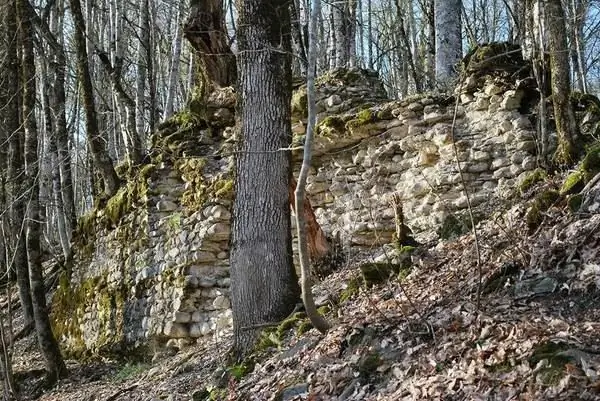 Description of the attraction
The ruins of the Achipse fortress are located near the Krasnaya Polyana resort, on a hill, which is skirted by two rivers - Achipse and Mzymta. It is opposite the fortress that they merge together. The ruins of a medieval fortress, which are considered a recognized historical monument, but are not protected in any way, can be reached on foot from the Rosa Khutor railway station or along the trail starting at Podgornaya Street in Esto-Sadok. The road to the fortress will take about 15 minutes.
The Achipse fortress was built in the 7th-10th centuries and was used to guard the Great Silk Road. There were a lot of such fortifications on the famous trade road. It is very difficult to say who built the fortress, who defended it, who attacked it, trying to capture it, and when it was abandoned. Historians have established that in these places the Scythians and Cimmerians were noted, using the beaten track for raids on the Caucasian villages, Christians and mountain tribes who worshiped their gods have been here. Archaeologists have found many interesting artifacts on the territory of the fortress: details of ceramic and glass vessels, edged weapons, animal and human bones. Remains of a tomb that has not yet been fully explored were discovered in the fortress. There are traces of throwing weapons on the surviving fortress wall. Probably, some lucky invaders managed to take possession of this structure.
Also today you can see two dilapidated towers. One was used to defend the fortress on the western side. It was built of stone in the shape of the letter P. From this tower you can see the Mzymta River. The second tower consists of two compartments. The fortress walls were additionally protected by a deep moat, which also survived to this day. Most of the buildings inside the fortress were made of wood. Only stone foundations have survived from them.