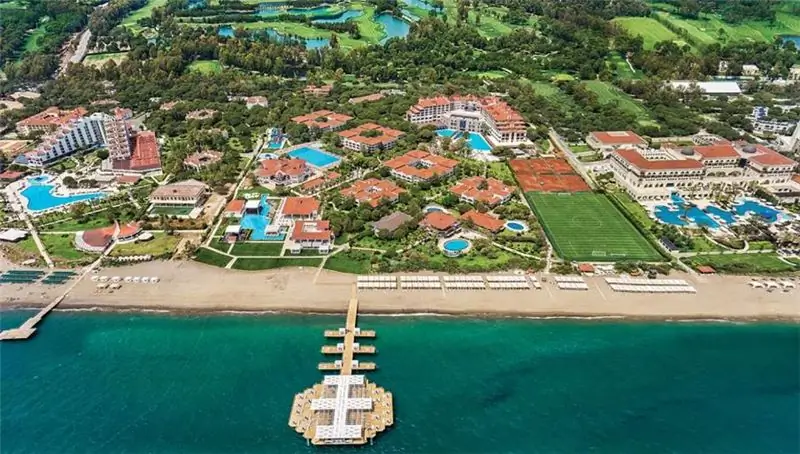 Flight to Antalya
How to get to Belek from the airport
To Belek from other cities in Turkey
Belek is a popular Turkish resort located between Antalya and Side on the Mediterranean coast. Belek is considered one of the most fashionable holiday destinations in the country. It is chosen by wealthy tourists who, in addition to the high level of service, luxury hotels and wonderful beaches, highly appreciate the fact that the road to the city from the airport does not take long. And although the airport itself is located in neighboring Antalya, you can get to Belek on your own, by public transport. There are several ways to get to Belek in record time.
Flight to Antalya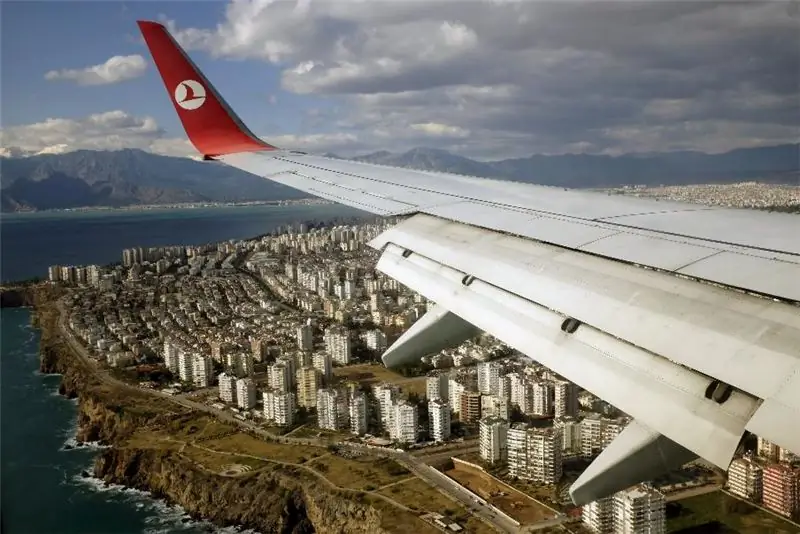 You can get to Belek by ferry, train, bus, but these routes are acceptable for those who go to the Turkish Riviera from neighboring countries - Bulgaria, Greece, Georgia, Cyprus. For Russians, the easiest option to be in Belek is to fly to Antalya airport. It should be noted that the Turkish Mediterranean can be reached through Gazipasa Airport, which is located in the vicinity of the city of Alanya. Do not refuse such a flight, especially since it will not be difficult to get to Belek from Alanya. It just takes a little longer than from Antalya.
The direct flight Moscow - Antalya was developed by the Pobeda air carrier. The planes take off from Moscow's Vnukovo airport and in 3 hours and 45 minutes bring tourists to warm and sunny Antalya. The cost of a ticket for such a flight is about 70 euros. A flight with Turkish Airlines will cost twice as much. Travelers will be on site in about 3.5 hours.
From St. Petersburg to Antalya you will have to fly with one change in Istanbul. The entire journey to the popular Turkish resort will take at least 6 hours. Such a flight is offered by the national airlines of Turkey and "Onur Air". The carriers Pobeda and Pegasus have longer routes. Tickets will cost between 70 and 200 euros.
How to get to Belek from the airport
There is no public transport from Antalya Airport to Belek, but individual tourists are expected by minibuses and buses of travel companies. A traveler who did not book a transfer at the hotel, but would like to get to Belek, can ask the driver or an accompanying group if he can join the tourists on the bus. The fare can be around 10 euros.
If suddenly it was not possible to agree with the driver, then you should go to the bus station in Antalya. Regular buses 600 and 600A will take you there from the airport. The ticket will cost 5, 2 Turkish lira. Payment is made using a plastic card Antalyakart, which is sold at the airport. Almost half the price you can get to Antalya bus station by tram.
Buses run to Belek from Antalya. It is necessary to look for a transport, on the windshield of which it will be written "Serik or Belek". If the bus only goes to the city of Serik, which is located on the D400 highway, or further to Alanya, do not be discouraged. Local minibuses - dolmushi very often run from Serik to Belek.
You can also get to Belek:
by taxi. Travel to the selected hotel will cost about 70 euros;
by transport sent by the hotel. Transfer order is carried out either when booking a room, or just before arrival. This option of traveling to Belek is suitable for those people who are accustomed to traveling in comfort, who are going on vacation in a large company, or who are simply going to Belek with children or elderly relatives;
on a rented car. You can rent a car at Antalya Airport. The rent will cost 35-40 euros per day.
To Belek from other cities in Turkey
It happens that a person who has arrived, for example, in Istanbul or Ankara, suddenly decides to go to the sea for a couple of days, in the same Belek. The road to this Turkish resort will pass through Antalya, which is connected by transport links:
with Ankara. The flight takes 1 hour, for a plane ticket they ask for 70 euros. Bus Ankara - Alanya takes 8 hours. The cost of travel by bus is 20 euros;
with Istanbul. Planes from Istanbul fly to Antalya every day. A flight by Turkish airlines will cost 70 euros and take 1 hour. Comfortable buses of the companies "Ulusoy" and "Varan" go to Antalya for about 10 hours. A flight ticket costs about 25 euros;
with other Turkish resorts. Buses run from Marmaris, Fethiye and Kas to Antalya quite often. The journey costs between 8 and 13 euros. From Marmaris to Antalya the road takes 8 hours, from Fethiye - 5 hours, from Kas - 4.5 hours.