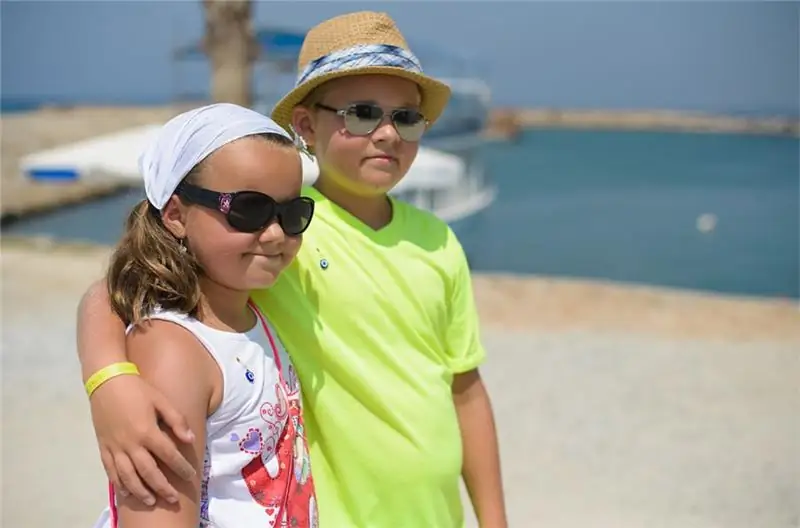 Benefits of rest in Antalya
The best places to stay with kids
Entertainment for teens
Antalya is a popular Turkish resort located on the shores of the Mediterranean Sea. This is a large tourist center with a well-developed infrastructure, many shops, cafes, pharmacies, museums, historical sites, parks and entertainment for children. However, the main treasure of this city, because of which it is chosen for family vacations by thousands of tourists every year, is the warm and gentle sea with large sandy beaches filled with sun loungers, umbrellas, children's slides and other invariable attributes of a lazy beach pastime.
Holidays with children in Antalya are possible all year round, but the high season here begins in mid-spring and lasts until November. During this period, sunny hot weather is acceptable for swimming. In spring and autumn, you can also spend time on excursions to natural and historical sites that curious teenagers will surely enjoy.
Antalya Monthly Weather Forecast
Benefits of rest in Antalya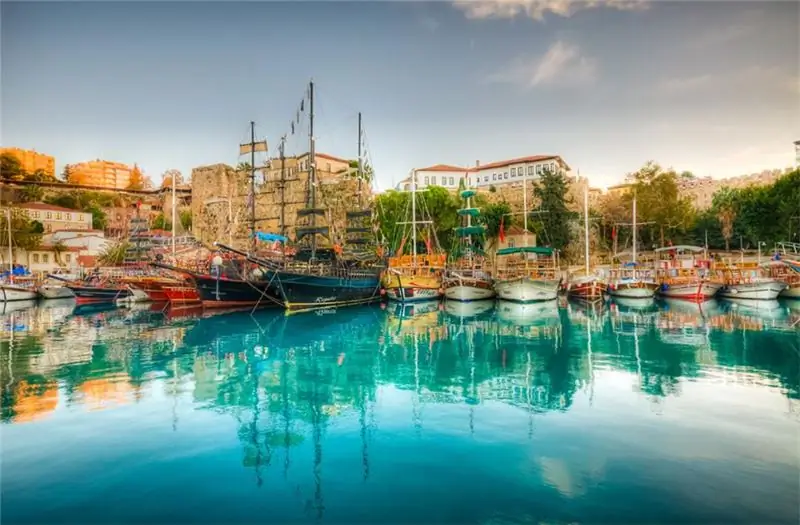 Many parents prefer Antalya to other Turkish resorts for several reasons:
proximity to the airport. Just 20 minutes from Antalya, there is an international airport that receives numerous charter flights from different parts of the world, including Russia. This means that, having arrived in Turkey with a small child, you will be able to swim in the sea in half an hour;
convenient location of Antalya. There are several ancient cities in the vicinity of the resort, which are definitely worth visiting as part of an excursion or on your own. The road to them, which takes no more than an hour, can even be sustained by small children who are seasick.
orientation of the resort to the reception of tourists with children. Local comfortable hotels offer excellent conditions for living with both kids and teenagers. Most of the hotels are all inclusive. There are usually several restaurants on the territory of the hotel complex serving Turkish and international cuisine, so there should be no problems with food. In addition, some hotels offer their little guests a children's menu. It is impossible to get bored in the hotel itself. Children from morning to evening are entertained by animators, funny games and master classes are held for them;
The best places to stay with kids
You can breathe clean air in the shade of trees in hot weather in Ataturk Park, which is located on the coast. For vacationers, there are paths between the bright flower beds, along which it is easy to walk with a stroller. Children and their parents are driven by a small, almost toy train. For children from 3 years old, there is a trampoline and several attractions.
Children of all ages will love the water park. There are several good establishments with water attractions for every taste and children's areas in Antalya. The most popular is Aqualand, where a dolphinarium is also open. Pleasant prices are set in the water park near the Dedeman hotel. Up to one and a half thousand people can stay here at the same time. For the little ones, there is a shallow pool with fearless and safe rides. For adults, there is a "wave" pool, breathtaking water slides and a relaxation area with sun loungers.
There are also parks with carousels in Antalya. The championship among them is confidently held by "Aktur Park". Approximately 20 local attractions are suitable for small children. They can test their courage in the fear room, rise with their parents over the city on the Ferris wheel, ride a funny swing.
Attractions and entertainment on vacation in Antalya
Entertainment for teens
Children over 10 years old will surely be happy to see the interesting places that Antalya is famous for. For example, while walking around the city, you can approach the Murat Pasha Mosque. It was built in the second half of the 16th century by a pious local named Murat, who found a treasure and allocated half of the funds for the construction of a mosque. He hid the second one under the floor of this building. It is intended for descendants who, in the event of a building collapse, will be able to restore it with this money.
Beautiful photos can be taken in the Old Town called Kaleici. These historic quarters, located by the sea, were founded by the Romans themselves. Separate new buildings are no longer being built here, since the government strictly forbade violating the integrity of the historical ensemble. The main attraction of Kaleici is its thick walled port.
Outside the city are the remains of the ancient Termessos - a city founded 27 centuries ago. According to archaeological research, this settlement, located on a high plateau, was connected with Antalya by stone canals. According to them, the local residents, not caring much about special containers, poured wine and oil for those who were downstairs for sale. The length of one channel was about 30 km. The Roman amphitheater is open to the public, from the upper seating positions of which you can see Antalya.