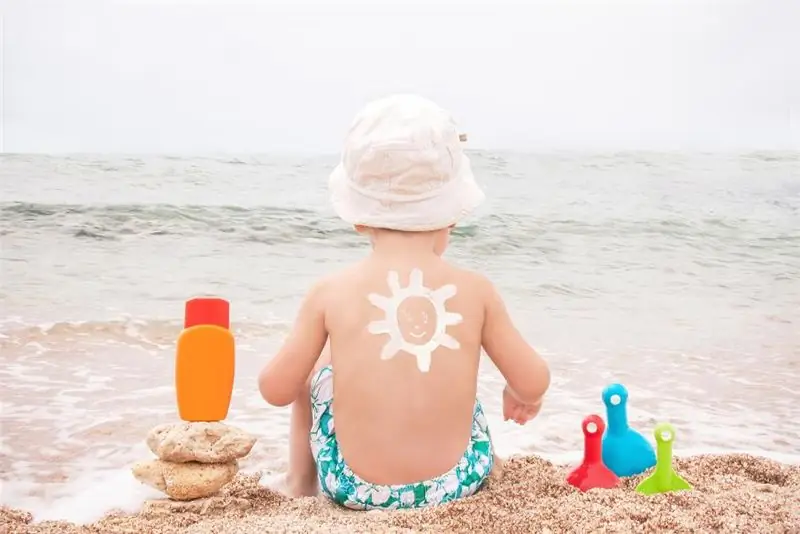 Sharm El Sheikh is an elite Egyptian resort, whose main wealth is the unforgettable Red Sea with its diverse fauna. Each tourist finds something of his own in Sharm El Sheikh: someone dreams of a lazy All Inclusive vacation, another plans to go on a motorcycle safari in the desert, the third just wants to escape from the chilly winter to the sun and summer. Even 30 years ago, there was a desert and a small fishing village. Now in its place there are hotels of world chains, where they accept single tourists, couples, and travelers with babies.
Holidays with children in Sharm el-Sheikh will be remembered for a long time, because the resort has everything that can please the youngest guests and children of 10-15 years old: the sea with bright fish, which can be watched directly from the pier, the dolphinarium with vivid performances of the smartest marine life, shopping center "Soho Square" with an ice rink, bowling center, play area and many restaurants and other places worth visiting during your vacation in Sharm.
Family-friendly hotels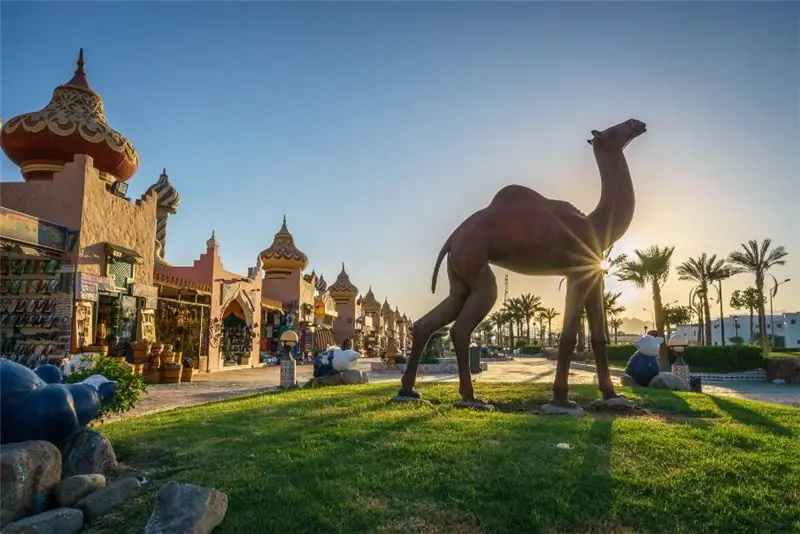 Choosing a comfortable hotel with a sandy beach and good infrastructure is always difficult. It is especially important not to make a mistake with accommodation if you are traveling with children.
Here you should take into account a lot of little things, for example, the presence of:
cuisine and children's menu in local restaurants;
a pool under the windows, the water in which is heated in winter;
playgrounds and sports grounds, football and tennis fields;
interesting animation;
own water park, diving center and other additional entertainment.
You should also pay attention to the proximity to the beach, transfer to the coast, if the hotel is on the second or third line, a large selection of excursions (to Cairo, Israel, to Mount Sinai, which will be interesting for teenagers). When choosing a comfortable hotel, pay attention to the reviews and photos of other guests who have been here before you.
Good hotels for families with children in Sharm el-Sheikh are considered "Pyramisa Sharm El Sheikh Resort" (3 private beaches with easy access to the water, mini-club for children, heated pool), "Grand Rotana" (children's cafe, sandy beach, lack of corals near the shore, animation for kids), "Savoy" (surprise gifts for kids, an entertainment area for the little ones, figure skating workshops at the nearest skating rink).
Water parks
Sharm el-Sheikh is a family resort, so all local hotels are equipped with children's zones, playgrounds where kids are entertained by animators, shallow pools, which are comfortable to swim in even in winter, as the water is heated in them. Some "advanced" hotel complexes have their own water parks. Guests who stay at these hotels can visit these water parks at no extra charge. Tourists staying in nearby hotels must buy an entrance ticket.
One of the most popular water parks in Sharm el-Sheikh, Cleo Park, is located at the Hilton Sharm Dreams hotel. This is a theme park dedicated to the history of Ancient Egypt. On its large territory, you can see a pyramid turned into an exciting attraction. A statue of the Sphinx stands in front of her. Nearby there is a double slide decorated with sculptures of Queen Cleopatra and her servants. Another slide is made in the form of a royal boat. For the smallest children, the water park has a separate pool with funny low slides and funny water fountains. The pool is covered.
Another popular water park "Aqua Park City" belongs to the "Aqua Blu Resort" hotel. This is a great place to relax with the whole family! There is a special section for toddlers with shallow pools and fun rides, and a slide area for their parents. More than 30 spiral and straight, single and double, indoor and outdoor slides will allow you to have a great time for a few hours. You can relax in one of 9 swimming pools, in one of which high waves await you, or on rafting on the "lazy" river. By the way, children are also allowed to ride along the river.
Water entertainment
Children of all ages love water parks, but for those who are already 8-10 years old, you can find other equally interesting fun. All tourists who come to Sharm el-Sheikh first go to the sea. From almost all the beaches of Sharm (the exception is the coast of Naama Bay, where there are no reefs near the coast), you can see tropical fish without diving.
Admiring the colorful corals and larger marine life such as barracudas, rays, turtles and sharks is impossible without diving into the waters of the Red Sea. Local diving centers offer training in the art of scuba diving not only for adults, but also for kids who are already 10 years old. First, beginners are taught how to handle scuba diving and dive with it in an indoor pool, and then you can agree to dive in open water, of course, in a safe shallow lagoon (there are many of them in the Ras Muhammad National Park) and under the strict guidance and insurance of an instructor. The cost of a course is high, but the happiness of a child is worth any money.
Children who do not want or are afraid to learn to dive, but dream of seeing the picturesque underwater world of the Red Sea, can be recommended to ride a boat with a transparent bottom or a row of portholes in the hold. The workers of the pleasure boat feed the fish, so they flock to the boat in whole flocks.
In the bay of Naama Bay there are also more active water activities, for example, riding "bananas".