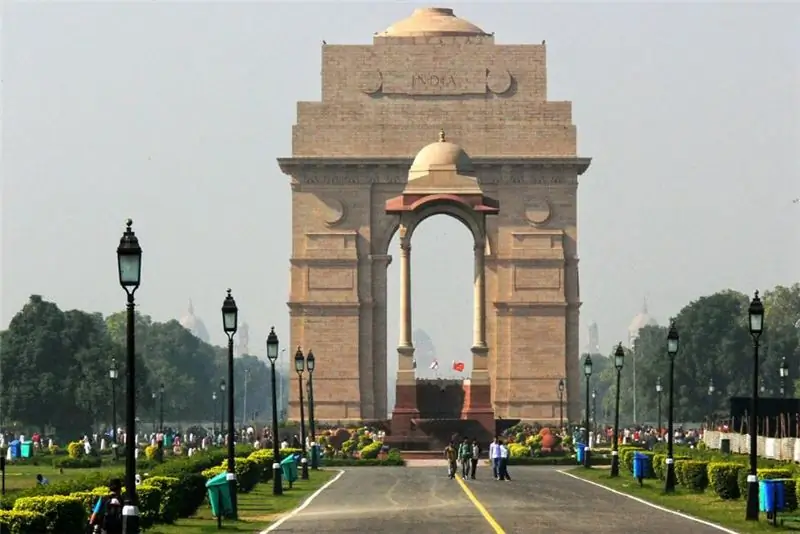 First acquaintance with the city
Museums, temples, minarets
Fun for the whole family
Indian shopping
Gastronomic pleasures
Delhi appears once in the life of any traveler who comes to India. This can be a spontaneous stroll during a lengthy connection between flights on the way to Goa, or a purposeful trip along the Golden Triangle.
Delhi is multifaceted and multifaceted. There are European quarters where you can walk without fear for your life, and there are beggar Muslim areas where even Indians are afraid to enter at night. It is not scary to get lost in the impassable labyrinth of streets with mosques and oriental bazaars, where beggars, dervishes, bearded doctors and sages "hakims", Sufis, traders of all kinds of junk, participants in Indian weddings and similar strange characters are not crowded. It's scary even years later, as if in reality, to see the streets of Delhi and desperately want to return there. Where to go in Delhi, what to see and what to remember forever?
First acquaintance with the city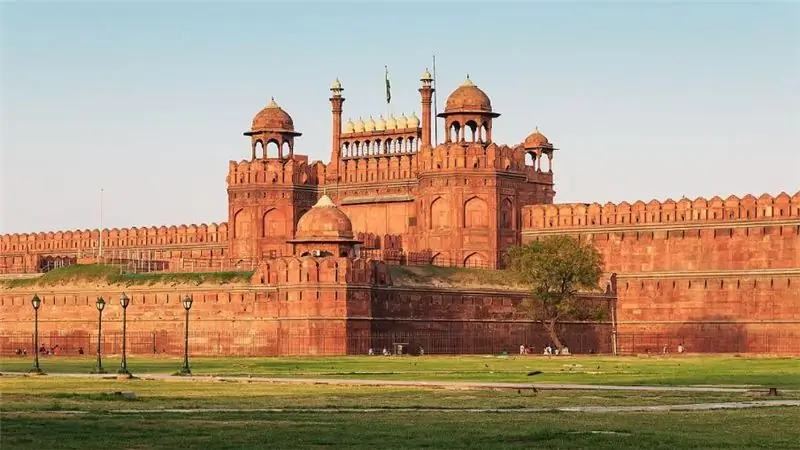 Immediately upon arrival, no matter how tired you are, go for a walk around Delhi, soak up whatever this city wants to show you. Most tourists go straight to the Old Delhi area. It was from here that the Indian capital began. This is a former eastern city with its own atmosphere. A maze of tangled streets used to be protected by fortress walls. At present, only a few areas remain from the medieval fortification system. You should definitely see several local monuments from different eras: next to the war memorial, which was erected by the British, there is a stele of King Ashoka, dated to the 3rd century BC. NS.
On the border of Old Delhi, there is a powerful fortress called the Red Fort, built in the 17th century. On its territory you can find a number of lush palaces, cozy gardens and secluded temples that were created for the Delhi rulers. It is currently a museum that is open from morning to evening from Tuesday to Sunday.
There is another fortress in Delhi - Purana Kila, which will be interesting to visit with your child. It is located half an hour from the Red Fort. Previously, the village of Indraprastha was located here, built in the III millennium BC. NS. - during the compilation of the legendary Indian epics. Much later, in the 16th century, a well-fortified fort Purana Kila was erected on the site of an ancient village. Today, only the walls and several colossal gates remain of it. The space inside the fortress is occupied by green spaces, among which stands the Kila-i-Kuna mosque dating from the first half of the 16th century. There is a pond near the fortress where you can have a great time riding water bikes with your offspring.
Not far from Nizamuddin station is Humayun's tomb, surrounded by a shady park. By the walls of the mausoleum, striking in its architecture, it is pleasant to walk on a hot afternoon.
Museums, temples, minarets
Delhi has a mysterious landmark that you have probably heard about since childhood. This is a column made of iron with practically no impurities, which is why it does not corrode. An iron pillar appeared on the territory of the Qutub Minar architectural complex in the 5th century. Scientists still do not understand how the ancient Indians were able to create such a column. Locals believe that the iron pillar can grant wishes. To do this, you just need to perform a small ritual: turn your back on him, hug him from behind with your arms and make a cherished wish. To prevent foreigners from being very zealous, in the 90s of the last century, the pillar was surrounded by a low fence. You can always find a person next to the column who, for a fee, will agree to let you go directly to this historical building.
Having found the column and having enlisted the support of the gods in the fulfillment of desires, inspect the nearby brick tower - the Qutb Minar minaret 72 meters high, which makes it worthy of the Guinness Book of Records. It was built for almost two centuries - in the XII-XIV centuries.
Once in Delhi, you should definitely see the Lotus Temple - the main shrine of the Bahá'ís. This original structure, built in the shape of a lotus flower in the second half of the last century, is located in the south of the Indian capital.
Holidays in Delhi will be even more memorable when you include in your city tour a visit to several museums located in the business part of the capital of India - in the New Delhi neighborhoods. The National Museum contains various artifacts that tell about the rich history of the country. There is a unique collection of items made of bronze, ceramics, wood. The museum staff will be happy to tell you about each piece of the collection and answer all your questions.
History lovers can be advised to visit Gandhi-Smirti - a complex consisting of a memorial erected where Mahatma Gandhi died and his house.
Fun for the whole family
If you are traveling with children, then it would be logical to dilute your trip to museums and historical complexes with visits to amusement parks. Delhi has a wonderful Adventure Island amusement park with various slides and carousels. Some are suitable for toddlers, others are for adults only.
Surely all family members will enjoy visiting the Fun'n'Food Village water park. All water attractions are located in a landscaped area decorated with original statues. Adults can have a good time at a local cafe, waiting for their kids to get their fill of happiness on the water slides.
In search of representatives of the Indian fauna, you can go to the local zoo "National Zoological Park of Delhi". Elephants, white tigers, monkeys, tropical birds live here. There is a pavilion with snakes and lizards. The enclosures are connected by paths along which rare plant species are planted.
Indian shopping
The capital of India, Delhi is actually a paradise for those who want to buy extraordinary things at the lowest prices. A tourist arriving in Delhi with one small backpack leaves back home with a pair of tightly packed suitcases. In search of interesting shops, you can circle the city for hours, or you can know exactly where and what to look for. Any hobbyist with a sense of spending should have the following titles in his notebook:
Main Bazaar is perhaps the most famous attraction in the Paharganj quarter. This is a 1.5 km long street, where there are inexpensive hotels and many shops, designed mainly for visiting Europeans. Among all the tinsel that is not worth attention, there are practical little things that will remind of Delhi: slippers for $ 10, a warm Tibetan blanket for $ 12. That is, silver jewelry on hands and feet of about the same value, etc.;
Chandni Chowk is a street near Old Delhi Railway Station that starts at the Red Fort. It sells luxury goods: national Indian clothing (you can find saris decorated with rich embroidery at a price of $ 300, but there are also cheaper items), fabrics, jewelry. Not to be missed is the Ghantewala Sweet Shop;
Dariba Kalan is a narrow street hidden in the bowels of Old Delhi. She was famous for her jewelry shops even during the reign of Indian maharajas. All products are sold here not by the piece, but by weight. Do not deny yourself the pleasure of buying a kilogram of silver;
Khan Market - a chain of salons that sell clothes of fashion brands, and good book centers, which are often visited by local intellectuals;
Dilli Haat - souvenir aisles and many small restaurants serving Indian cuisine. The entrance to the territory of this bazaar is paid.
Gastronomic pleasures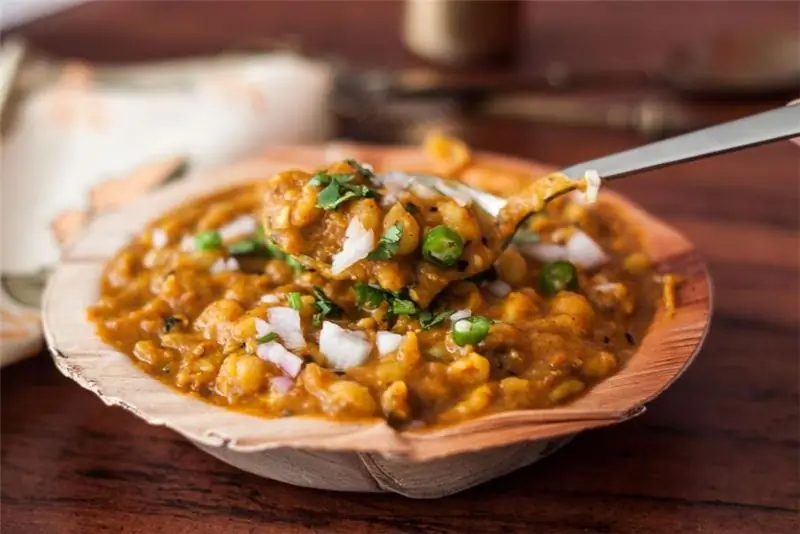 In order to understand the country, it is not enough to walk the streets of its cities with wide eyes. You need to taste it, discovering new experiences and pleasures. It is not difficult to find a pleasant place in Delhi where you can have a snack during the day or in the evening. Ever since the domination of the British, it has become customary to eat in restaurants located at luxury five-star hotels. Since then, nothing has changed. Do you want to try Indian food and not think that you will be poisoned? Then feel free to go, for example, to the Haveli restaurant at the Taj Mahal Hotel. The local chef prepares mainly dishes typical of the northern states. Well, and the atmosphere here is quite authentic.
For unchanging, unfading classics, it is better to go to the Bukhara restaurant in the Maurya Sheraton Hotel. It was visited more than once by the first persons of states arriving on official visits to India. They say that Vladimir Putin is a fan of the culinary arts of the local chefs: he only dined at Bukhara when he was in Delhi.
It is better to try Mughal dishes, that is, those that the Indian rulers - the Great Mughals, enjoyed at the Dastarkhwan-e-Karim restaurant in New Delhi. The interiors here are modest and laconic, but the supply of products is handled by trusted people who were admitted to the courtyards of the maharajas. The restaurant is open all days except Mondays.
The capital of India is a multinational city. Food service points are quite popular here, where they serve not only Indian dishes. Chinese cuisine is excellently prepared at the Nirula`s restaurant chain. It also serves Indian delicacies, as well as delicious ice cream.
The inexpensive café German Bakery, located in the popular tourist area of Paharganj, serves as a meeting place for a variety of companies. Travelers who come to Delhi on their own can count on the help of knowledgeable people who will always tell you where to change money and how to spend it.
Photo