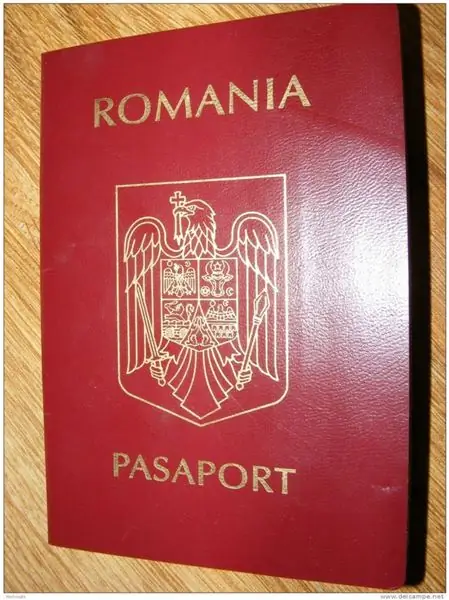 How to obtain Romanian citizenship by law
Obtaining Romanian citizenship by application
Honorary Citizenship
It seems that not so many people are racking their brains over the problem of how to obtain Romanian citizenship, there are much fewer people who want to become holders of a passport of this country than its closest neighbors on a geographical map, of course, from the west. And, nevertheless, those who wish are still there, most of them are residents of neighboring Moldova, many of them are connected by ethnic, cultural roots, have relatives on the other side of the border. Therefore, they are looking for legal ways to find a new Fatherland, rights and a better life.
How to obtain Romanian citizenship by law
The issues of obtaining, depriving, restoring citizenship, mechanisms and rules are spelled out in the law adopted in March 1991. The main rule for obtaining citizenship is based on the principle of the "right of blood", as in many other states of the world. The second principle "territorial law" is partially recognized in the Romanian state, that is, ethnic Romanians living in neighboring territories and dreaming of becoming full members in their historical homeland cannot automatically obtain rights. It will be necessary to go through a certain procedure, albeit according to a simplified scheme. There are the following grounds for obtaining Romanian citizenship: birth; adoption / adoption; repatriation (ethnic moment); naturalization by filing an application.
Now we will highlight the nuances of obtaining citizenship in a little more detail on each of these grounds. The right of birth means that if both parents or one of them have Romanian citizenship, the heir will automatically receive it, and immediately after birth. The place of birth of the child in this matter does not play a role, that is, it does not matter at all whether he was born in Romania or on the territory of neighboring Bulgaria, distant Great Britain, or, in general, in the opposite corner of the planet.
Babies found on the territory of the country with unknown parents are automatically counted among the Romanian citizens. Children adopted by Romanian citizens automatically receive citizenship, but there are nuances: automatic citizenship is obtained only before the child turns eighteen; after the age of fourteen, the teenager must confirm in writing his consent to become a citizen of Romania.
After the age of majority, if the child's citizenship has not been declared, the young person goes through the procedure for obtaining rights, however, according to a simplified scheme. The same applies to repatriates, ethnic Romanians, who decided to return to their historical homeland.
Obtaining Romanian citizenship by application
Two terms are used equally in relation to Romanian citizenship - "obtaining upon application" and "obtaining upon application". The main category is foreigners who have reached the age of 18, subject to a number of conditions, they have every chance to successfully pass the naturalization process, obtain citizenship, and become full members of the Romanian society with all the ensuing consequences.
The conditions are identical to those put forward by almost all European countries, they relate to the period of residence in the country, proficiency in the state language, adaptation to local conditions, no criminal record, availability of sources of livelihood. As for the period of residence, for potential applicants for Romanian citizenship, it must be at least five years. They submit an application for the acquisition of citizenship personally, that is, at that moment they must be on the territory of the country. A shorter period of time is needed for applicants who have married a Romanian citizen - three years.
Honorary Citizenship
Another interesting way of obtaining civil rights was introduced on the territory of Romania - honorary citizenship. It is identical to what Bulgaria calls "citizenship for outstanding service". Potential candidates do not need to meet deadlines, observe other conditions, they may not even know a single word of Romanian. But, if in the process of activity a person reaches significant heights for the benefit of Romania and its people, then at the suggestion of the Parliament, he can receive citizenship, and in addition - political and civil rights, the opportunity to live in the country. Unfortunately, honorary citizenship will not allow a person to occupy an important public office, as well as to take part in elections (neither from one side or the other).
And there are still quite important points, firstly, the presence of dual citizenship is allowed in Romania, which can be used by representatives of a number of world powers that are solving this problem in the same vein. Second, Romanian citizenship also means citizenship of the European Union, which opens up great prospects for the new member of the European community in terms of place of residence and employment.