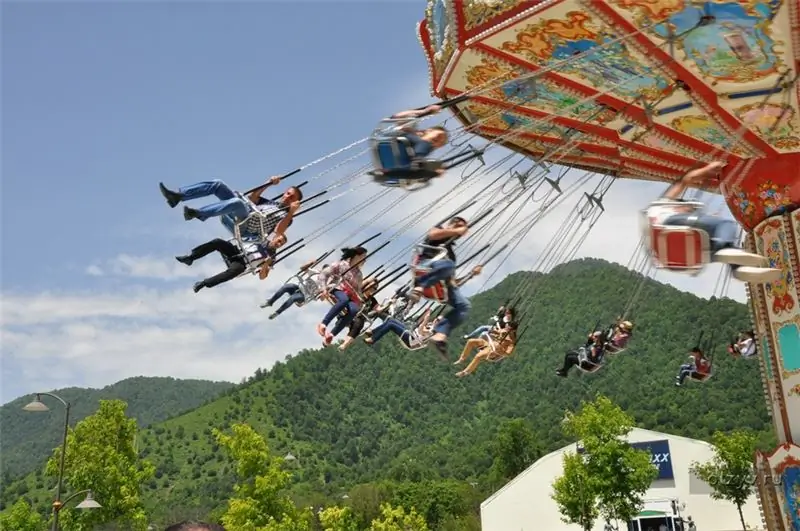 Currently, the city of Baku is an extremely promising destination for tourism. Today it is quite possible to put it on a par with such a metropolis as Dubai. However, despite its modern look, the city has not lost its special charm and here it is quite possible to meet a familiar oriental bazaar and have a cup of tea in a traditional teahouse. The attractions of Baku are not empty either, which every year attract more and more amateurs of a fun pastime.
Baku seaside boulevard
This is perhaps the first place worth visiting for a tourist. Currently, it is ideal for both youth and families, and the variety of carousels, swings and all kinds of attractions will delight anyone.
In addition, if you visit the Baku Seaside Boulevard in the summer, you can still take very beautiful photos, because the surroundings here are extremely picturesque, and the order is impeccable. At the moment, the municipal authorities are planning to expand the boulevard, so that even travelers who have been here can discover something new.
Amusement Park Koala Park
Another tempting place. There are: trampolines, slides, swings, attractions, as well as all kinds of performances, games and contests. So this park must be on the list of priority places for every tourist planning to visit Baku. The most famous rides here are: Flight of the Bumblebee; Locomotive; Peace; Family slides.
The park also has its own website www.koalapark.az.
Shikov water park
It is located not in the city itself, but in the suburbs - the village of Shikhov. You can also find many attractions in this water park, but its main feature is, of course, the water slides, which are very different in height. There are also swimming pools for children and adults, and visitors tired of fun can recuperate with a bite to eat in local cafes and take a nap on the sun loungers located in the beach area.
The water park does not have its own website, but instead there is a page on the VK social network: vk.com/aquaparkazerbaijan.
Luna Park
Until recently, the main city amusement park was at the disposal of tourists and residents of the city, but today, unfortunately, it is in complete desolation. For some unknown reason, one of the local developers blocked the central entrance to the park with a huge fence, which is why many residents of the city and tourists thought that it was closed. For this reason, the number of visitors decreased and now only rusty skeletons remain of the former splendor of the amusement park.