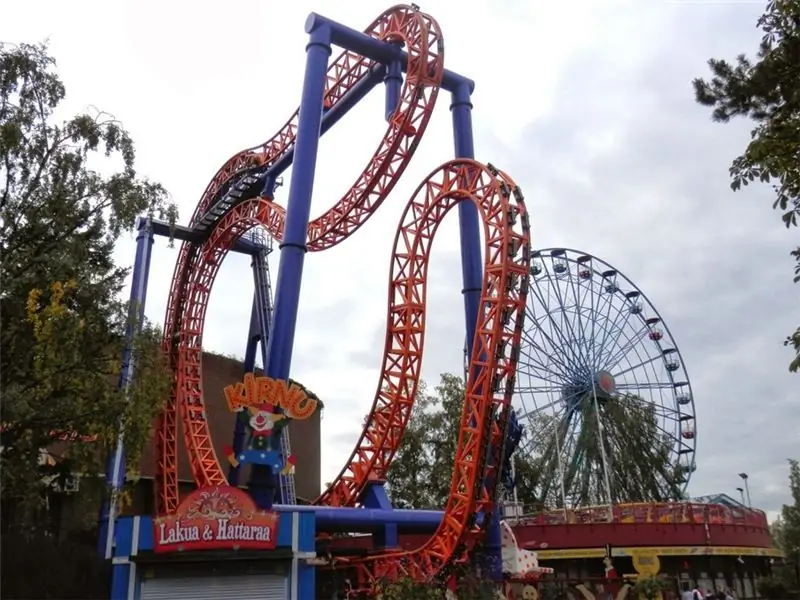 The city of Helsinki has long been one of the most attractive destinations for domestic tourists. This European capital attracts with its beautiful landscapes, characteristic "northern" architecture and ample opportunities for fun pastime. Also important is the fact that travel in this direction always goes quickly and smoothly, because tickets are cheap, and getting a visa is a simple formality. So the attractions of Helsinki are available to our compatriots at any time of the year.
Linnanmäki Amusement Park
One of Finland's largest summer amusement parks. At the moment, more than 40 attractions are functioning here, designed for a wide variety of age categories. So whoever looks here will definitely not be disappointed. In addition to attractions, there are also: slot machines; a cafe; restaurants; theatrical performances.
Well, those who have already walked enough can always rest on cozy benches, which are found in abundance in the park and in its environs.
The amusement park is open from April to October, and the exact information on opening times and ticket prices can be found on the official website www.linnanmaki.fi.
Ferris wheel Helsinki Sky Wheel
Another famous tourist attraction. This attraction appeared only two years ago, but has already managed to fall in love not only with locals, but also with guests of the city, because from a 40-meter height, a stunning view opens up, and there is simply no better place for a memory photo.
Three laps will cost someone who wants to ride 13 euros. It is also possible to have a separate booth with a glass bottom and a bottle of champagne at your disposal. But it will already cost 95 euros.
Serena water park
This huge tropical water park will allow every tourist to forget for a moment that Helsinki is located in a harsh snowy land. There are many slides here - from gently sloping children to very steep and scary ones, which are designed for a more adult audience.
The ticket price depends on the length of stay. For example, staying in the water park from 12 to 20 hours will cost 32 euros, and from 16 to 20 - 25. More details can be found on the water park website
True, those who travel in this direction for the first time should remember that the water park is not located in the city itself, but in its suburbs. Although it is located only 30 km from Helsinki, the road will not take long.