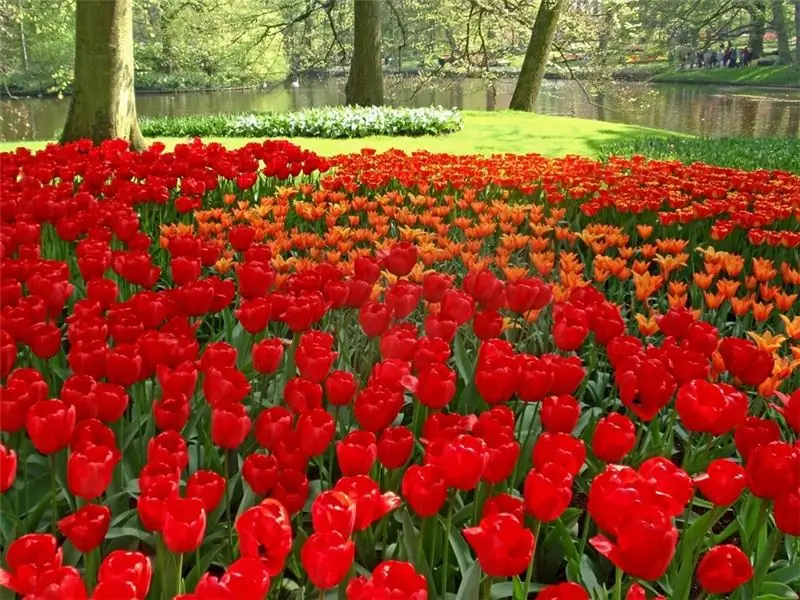 The Kingdom of the Netherlands is called the Mecca of European tourism for a reason. The small area accommodates many architectural attractions, amusement parks, historical sites and active recreation areas. In response to the question of what to see in Holland, the inhabitants of the country themselves will certainly name interesting places in their hometown and they will be right: in the kingdom on the shores of the North Sea, you can spend a whole vacation and not be bored for a single minute.
Through the pages of guidebooks
It is believed that seeing Amsterdam in Holland means getting to know the country and understanding its culture and customs. But the capital is just one part of an extensive program that the hospitable residents of the Kingdom of the Netherlands have to offer. Everyone who is interested in travel knows about Amsterdam sights. Hundreds of bridges and canals, the Red Light District, jewelry factories and breweries where famous Dutch beer is brewed, Madame Tussauds and amphibious floating buses - Amsterdam can be different, but it is always friendly to those who want to get to know it better. To optimize expenses while walking around the museums, it is most profitable to purchase the Museum Kaart. The card will not only save on entrance fees, but also help to avoid long queues at the box office.
For the little ones
Rotterdam Zoo, the oldest in the Kingdom of the Netherlands, has the richest collection of birds, fish and mammals, many of which are exotic. Outdoor performances and the opportunity to closely interact with animals will help parents decide what to see in Holland if they are planning a vacation with children.
By the way, there is a magnificent winter Holland for young travelers. At this time of the year, Efteling Park turns into a fabulous city, where children are waiting for elegant Christmas trees, exciting rides, skiing from ice slides and a sea of hot chocolates for dessert.
Orange sea
This is what the country looks like on King's Day, which is traditionally celebrated on April 30. It will not be easy to choose what to see in Holland on this day, but the most important festive action takes place on the streets and squares. Citizens dressed in orange T-shirts greet their monarch, and the cities and villages of the country look like huge oranges. In Utrecht on this day, the famous "flea" market opens, where you can find the most interesting and unusual souvenirs from Holland. By the way, the bulbs of the famous tulips can become traditional gifts for family and friends.
Photo